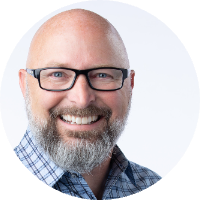 Dean Miles
President - Executive Leadership Coach at Bridgepoint Coaching & Strategy Group
LAKE JACKSON, United States
Dean is the founder and president of Bridgepoint Coaching & Strategy Group, a global executive coaching firm. He has spent his career unlocking great leaders and aligning exceptional teams in the process of producing exceptional results. Marshall Goldsmith recently invited Dean to join 100 Coaches (#MG100), an invitation-only community of the world's leading executive coaches. Dean also serves as a member of Forbes' prestigious Council for Executive Coaches and is a member of The Center for Creative Leadership (CCL) - a top-ranked global provider of leadership development programs. Furthermore, he has been a Fellow at The Institute of Coaching at Harvard Medical School for the last seven years. Thinkers360 recognizes Dean as a Top 10 Global Thought Leader in Business Continuity, Top 25 Global Thought Leader in Startups & Mental Health, and Top 50 Global Thought Leader in Entrepreneurship.

Dean is a master at understanding the needs of organizations and individuals. He has been coaching and facilitating programs for groups and individuals around the country on many organizational, interpersonal and personal topics since 1996. With his extensive experience in manufacturing, mining, aerospace, financial services, health care, oil and gas, rail services, and non-profits; Dean knows how to get the best out of people. Dean's knowledge of his client's unique needs is invaluable in identifying key areas of improvement that lead to desired outcomes.

He has been described as an intuitive risk-taker who will partner with you to uncover your strengths and opportunities.

Dean's work with Fortune 500 CEOs has been featured in publications such as Forbes Magazine, Fast Company, CareerPro, Vistage & Inc. Magazine.
Available For: Consulting, Influencing, Speaking
Travels From: Houston, Texas
Speaking Topics: Understanding Team Dynamics, How to Predict Exceptional Results, It's Time to be Evocative