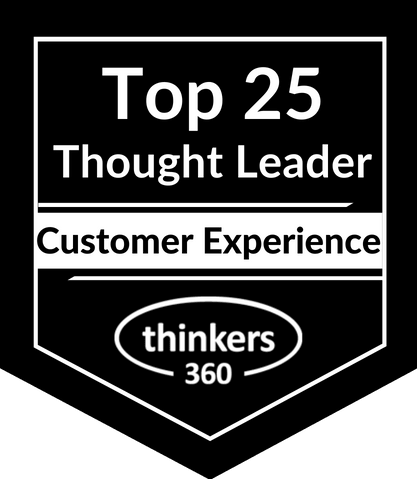 Jeff Sheehan
Principal CX Advisor at JS Consulting
San Antonio, United States
I am a customer experience (CX) practitioner, CX author, and an active member of the global CX community. I am a passionate customer advocate whose work improves operational excellence and profitability, customer intimacy, and growth using pragmatic solutions built on the pillars of purpose, people, process, and technology.

WHAT WE DO FOR YOU: Improving business results and enriching customers' lives are not mutually exclusive. We partner with clients to dig deeper than surveys, scores & journey maps and help organizations build and mature a CX program that delivers a return on investment (ROI). Our methodology deconstructs customer experience opportunities for their long and short-term business impact. Then it develops compelling business cases prioritizing work to protect pricing and gross margins, save time, improve sales, and reduce costs to serve and delight customers.
Our portfolio consists of these four offerings:
1. CX Strategy Advisory - Helping clients define, decide, and design their customer experience management program for their business model, customer base, and intentional outcomes. This is best at the beginning stages of bringing CXM into an organization.
2. CX Audit - Provides a detailed inventory of your organization's existing capacity, skills, technology, and customer feedback data (believe it or not, many companies do not know what they already have). The deliverable is a map of findings with the option for a service blueprint showing the Now-Where-How roadmap to orchestrate these assets and develop a maturity plan for your CX program for more significant value to the business and customers.
3. The Value-Irritant Matrix Workshop - We use a robust framework for converting deep customer understanding into high-impact CX projects prioritized for their ROI. This is a "teach people to fish" program where I work myself out of a job. This is a disciplined way to make CXM a high-impact business operation that affects revenue, costs, and customer delight.
4. Fractional CX Leadership - A resource when you need a temporary CX leader to start or carry on work as a part of the team.

We work on-site and remotely. Please complete the lead form and Jeff will contact you within 24 hours.
Available For: Advising, Authoring, Consulting, Speaking
Travels From: San Antonio, Texas, USA
Speaking Topics: Alignment in Customer Experience, Integrating Functions in a Customer Experience Management Program, Assessing your CX Program for friction