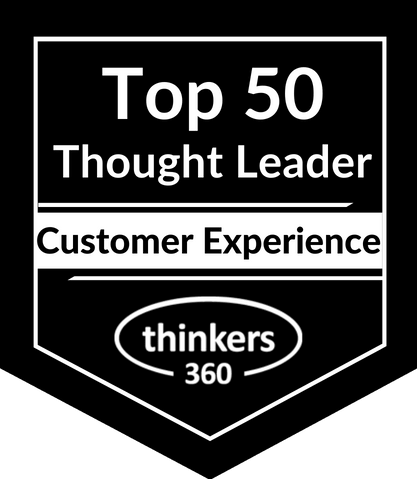 Jeff Sheehan
Principal CX Advisor at JS Consulting
Dublin, Ireland
I am a customer experience (CX) practitioner, CX author, and an active member of the global CX community. I am a passionate customer advocate whose work improves operational excellence and profitability, customer intimacy, and growth using pragmatic solutions built on the pillars of strategy, people, process, and technology.

With over 25 years of working directly with customers, my CX experience comes from service delivery, service sales, service management, and advisory management consulting roles. I developed deep skill and expertise in leadership, CX strategic planning, customer service operations, sales, digital technology programs and projects, and the use of customer feedback data analytics. I acquired my depth of knowledge, skills, and accomplishments in customer engagement, working with various employers, solutions, industries, and clients.

I'm an experienced strategic and tactical leader, a thinker, and a doer, with a solid record of delivering significant impact to middle market, SME, and Fortune 1000 organizations building for differentiation, growth, and scale.

In the age of information overload, expertise is not knowing lots of stuff; instead, it's the ability to sort the useful from the useless, and my approach to CX is action-oriented and pragmatic with a talent for breaking down big, complex projects into sequential plans of action. Being innovative with simplification, organization, and aligning capabilities with customer insights, I am a trusted source of advice and experience with clients working to transform their organization into an agile, efficient, and customer-focused operation.

I received recognition as a Top 50 Global Thought Leader, and Influencer on Customer Experience (November 2020) and a business strategy thought leader (December 2020) by Thinkers360. I am a founding member and Ireland's Ambassador to the newly formed European CX Organization (ECXO). I'm also a judge of the Business Change or Transformation category in the 2021 European Customer Centricity Awards.

I'm a native of Boston, Massachusetts, now living and working in Dublin, Ireland. My first career was a decade of military service with the US Army as an officer and helicopter pilot, serving in Korea, Germany, Paraguay, and as a United Nations Military Observer in Africa. I am an avid traveler, have lived in 7 US states, Korea, Germany, Morocco, and Ireland, and visited 40 countries and 38 US states. I enjoy fishing, cooking, and family.
Available For: Advising, Authoring, Consulting, Speaking
Travels From: Dublin, Ireland
Speaking Topics: Alignment in Customer Experience, Integrating Functions in a Customer Experience Management Program, Assessing your CX Program for friction