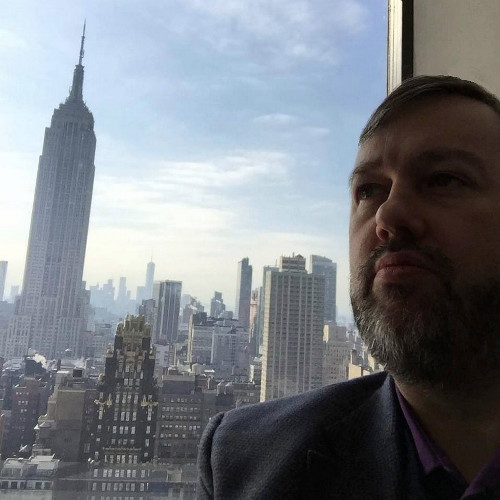 Karl A L Smith
Co-Founder at Agile World
Edinburgh, United Kingdom
42371 Followers
Karl A L Smith lives in Scotland and works globally. He has focused his life on problem solving, to fix the everyday problems of humans.

He has always been fascinated by how technology can augment the lives of humans;

"My desire was not to build things that humans already do but to find out how technology could evolve our human experience."

He has been named in the Top 100 Thought Leaders and Influencers to follow in 2021, 2022 by Thinkers360 and is currently ranked number One Globally by Thinkers360 as the Thought Leader and Influencer for Agile and the Future of Work.

Karl has been involved in voluntary work since his teens and has been a driving force in the formation of many initiatives that are focused on education as a pathway to personal and financial freedoms. He was involved in the creation and operations of the largest online free Agile festival in history with over 800 conferences and events in February 2021 to celebrate 20 years of Agile, Agile20Reflect Festival as a Trustee and CTO, also setting up Access Agile.

Karl A L Smith is a co-founder of Agile World talk show with Sabrina C E Bruce. The voluntary entertainment, media and education ecosystem Agile World https://agile-world.charity/ includes Agile World Broadcast Media https://agile-world.news/ Agile World Institute https://agile-world.institute/ and Agile World Resources which is five separate initiatives joined together into one digital experience https://agile-world.org/ and Think Agile an agile think tank https://agile-world.info/. Agile World now Incorporated and is based in California and continues to grow. Agile World Broadcast Media talk show has been set up along language and communication lines and is now available on Amazon as a free podcast https://www.amazon.co.uk/item_name/dp/B08JK3MBDL/

He is an avid learner and polymath from school to Ravensbourne College of Art and Design, Middlesex University and later Napier University his knowledge sits across design, engineering, science and the humanities. He is best known for launching new business capabilities or optimizing existing ones and provides consultancy service globally.

Karl A L Smith is a prolific writer in spite of his dyslexia, his blog is widely reposted and syndicated https://karlsmith.info/. He has been recognised for his work to date by the British Computer Society with a Fellowship FBCS.
Available For: Advising, Authoring, Consulting, Influencing, Speaking
Travels From: Edinburgh
Speaking Topics: Business Agility, Servant Leadership, Digital Transformation, Service Design, Customer Experience, IoT, User Experience