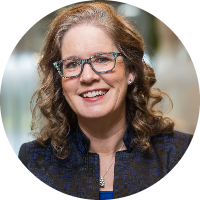 Morag Barrett
CEO at SkyeTeam - Leadership Development, High Performance Teams, Executive Coaching, Speaker, Author
BROOMFIELD, United States
Morag Barrett is a highly accomplished keynote speaker, leadership development expert, and bestselling author of "Cultivate. The Power of Winning Relationships" and "The Future-Proof Workplace." Morag is the founder and CEO of SkyeTeam, a boutique leadership development firm, and has supported more than 15,000 leaders from 20 countries and on 4 continents achieve outstanding results by improving the effectiveness of their leadership and teams.

Morag draws from a deep and unique operational skill set. Morag's corporate career started in retail banking with Royal Bank of Scotland Group in the UK. With 15 years experience in the finance industry, Morag understands the challenges of running a business as well as the complexities of leading and managing the people that are part of that business.

Prior to launching SkyeTeam in 2007, Morag was responsible for global leadership and executive development in a US Telecoms company. Since launching SkyeTeam Morag has had the opportunity to work with clients in a range of industries including: Healthcare, Telecoms, Mining, Manufacturing, Engineering, and Technology.

Morag earned a Master of Human Resource Management and received the Senior Professional in Human Resources (SPHR) designation. She is also a recognized business coach for the Corporate Coach University and is a Chartered Fellow of the Chartered Institute of Personnel and Development in the UK. Morag was recently selected from more than 16,000 candidates as a "Top 100 Coach" by
Dr. Marshall Goldsmith, recognized as the world's most influential leadership thinker and executive coach.

Morag's contributed to Entrepreneur.com, CIO.com and the American Management Association. She's also been featured in inc.com, business insider, TheStreet.com, Association for Training and Development, Society for Human Resources and HR.com among others.

For fun, in addition to time with her 3 sons, you'll find Morag playing the bassoon or ballroom dancing. (It's also possible she may simply be relaxing in front of an episode of Law & Order). As a footnote, her name is Scottish and means "great".
Available For: Authoring, Consulting, Influencing, Speaking
Travels From: Colorado
Speaking Topics: Business of Relationships; Leadership & High Performing Teams; The Future of Work