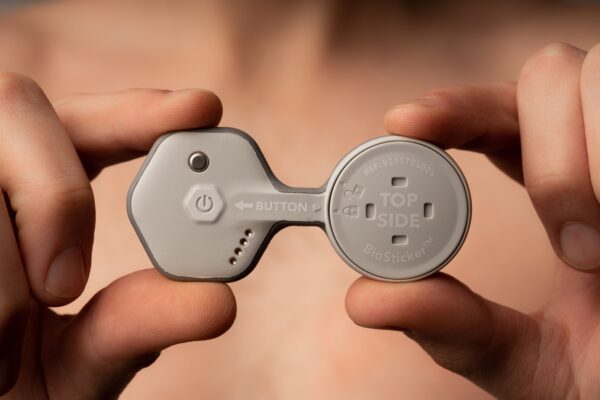 With each passing day, the healthcare system is growing by leaps and bounds. Due to technological advancement, patients can wear high-standard wearable devices and remain informed about their health conditions. Do you know that several health monitoring devices notify you about ill-health and keeps unwanted accidents at bay? Yes, that's true! In this article, we will discuss some outstanding wearable devices that have paved the way for uninterrupted medical services.
What Is A Medical Monitoring Device?
A medical monitoring device is a tool that observes your health status 24x7. A fall detector is one of the many medical monitoring devices. When you wear a fall detector device, it keeps track of your movements, steps, heart rate, and more. If you fall and fail to get back on your feet, this outstanding device will automatically send notifications to the registered hospital and mobile numbers. You can wear these devices like a watch, neckpiece, or wristlet.
Some Of The Latest Wearable Devices
Do you wish to buy wearable devices? Then you must learn the essentials of the latest devices available in the market.
1. Wearable fitness tracker: This is the most popular type of wearable device. This fitness tracker looks smart and features user-friendly specifications. This device tracks your heart rate, physical activity, the distance you run, and more. Fitbit Flex was a famous model, but now there are multiple wearable devices available in the market.
2. Smart Health watches: In the earlier days, smartwatches were used to display the step counts and time, but now technological advancement has developed these watches to act just like a wearable device. In 2017, Apple launched Apple Heart Study App to bring improvement in the medical sector. However, Apple introduced the latest model in 2020. Apple series six smartwatches come with a faster FDA-approved electrocardiogram sensor, blood oxygen saturation monitoring feature, upgraded heart health monitoring system, and native sleep-tracking capabilities.
3. Wearable ECG monitors: This is a different wearable device from the watches. An ECG wearable monitor can send the reading directly to the patient's doctor. With this device, medical professionals can track distance, pace, elevation, and atrial fibrillation. This device is also eligible to initiate automatic tracking for biking, running, swimming, and running.
4. Wearable blood pressure monitor: This brilliant device looks just like a smartwatch but acts smarter and better. With this wearable blood pressure monitor, you can track your daily blood pressure. Apart from BP, with this device, you can measure the distance you traveled, the steps you proceed and your heart rate. In 2019, this useful wearable device was introduced by Omron Healthcare launched HeartGuide.
The Future Of Medical Devices
The future of medical devices is undeniable as the healthcare industry is gradually leaning on wearables. Starting from smartwatches to biosensors, the amazing inventions are supporting medical officials in the best way. The professionals are recommending the patients use these devices for better results. Such fast technological advancement will improve the treatment and help the doctors to save precious lives.
By João Bocas - The Wearables Expert ™
Keywords: Innovation, IoT, Healthtech