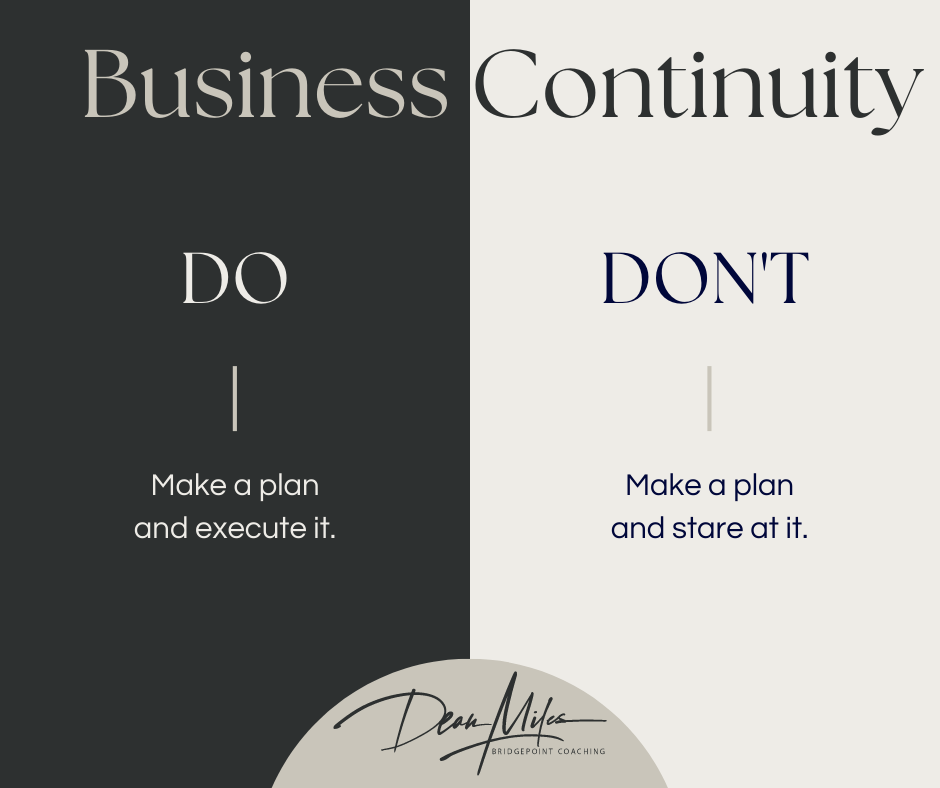 As a business leader, you know that any time your business is disrupted, it can cost you time and money. That's why it's so important to have a plan in place to help you stay up and running during an emergency. But what exactly should you do to prepare for the unexpected? Here are some dos and don'ts to keep in mind:
DO have a plan. A good business continuity plan will help you protect your employees, customers, and bottom line. Make sure your plan includes steps for relocating your business, communicating with stakeholders, and keeping critical systems up and running.
DON'T wait until an emergency strikes to start preparing. By the time a disaster hits, it's too late to put a plan in place. Start working on your business continuity strategy now, so you're ready to act quickly if an emergency does occur.
DO test your plan regularly. A well-tested plan is more likely to be successful when it's actually needed. Schedule regular drills and test everyone on their roles and responsibilities. That way, everyone will know what to do in the event of an actual emergency.
DON'T forget about mobile workers. If some of your employees work remotely, make sure they're included in your continuity plan. That way, they'll know what to do if they can't come into the office or if they need to evacuate their homes.
DO involve your employees. Your employees are a critical part of your business, so they need to be involved in the continuity planning process. Make sure they understand the potential risks and how the plan will work. They should also know who to contact if an emergency does occur.
DON'T forget about your suppliers and partners. If your suppliers or partners are unable to continue operating during an emergency, it could disrupt your business as well. Talk to them about their own continuity plans and make sure you have alternate suppliers lined up in case of an interruption in service.
By following these simple dos and don'ts, you can help ensure that your business is prepared for anything that comes its way.
By Dean Miles
Keywords: Business Continuity, Mental Health, Startups