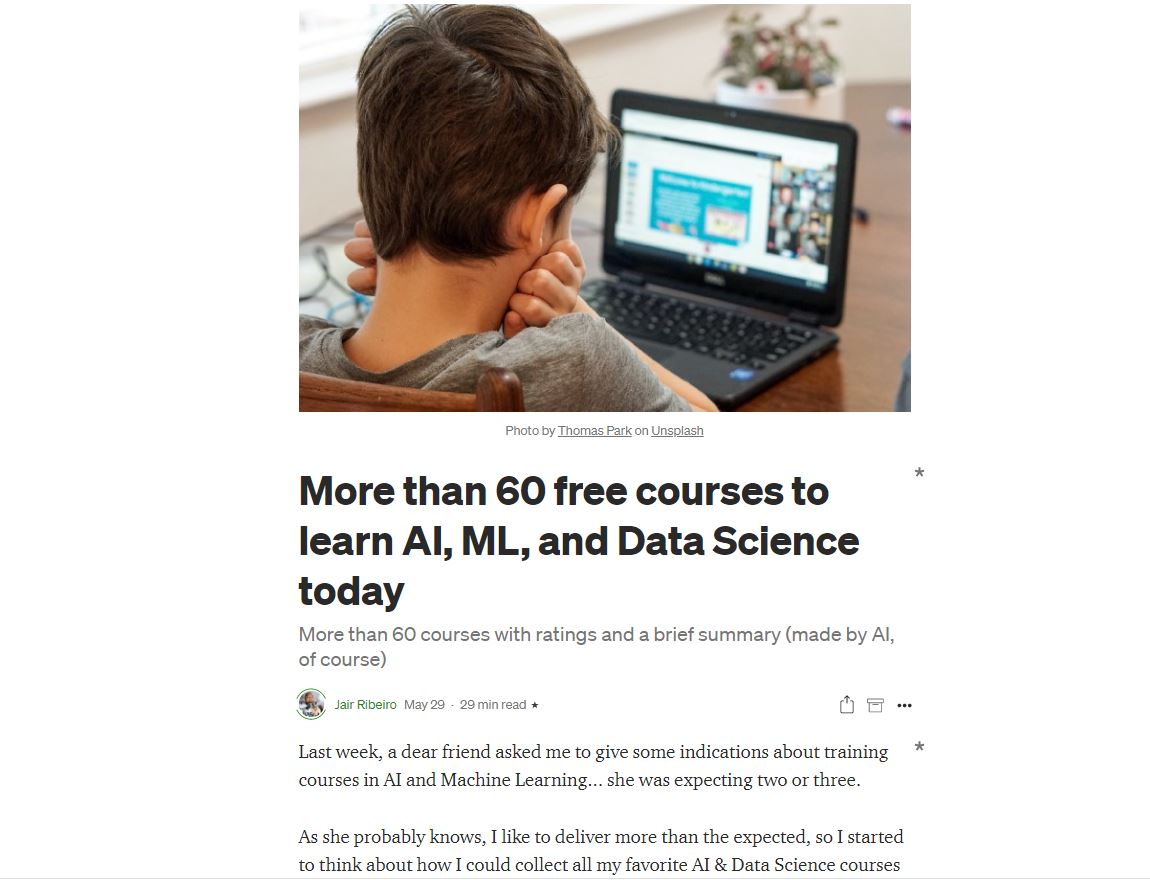 Last week, a dear friend asked me to give some indications about training courses in AI and Machine Learning... she was expecting two or three.
As she probably knows, I like to deliver more than the expected, so I started to think about how I could collect all my favorite AI & Data Science courses in Coursera and share it with her in the best way possible.
Hence I have made a compilation of some of the best resources free and free to audit courses that can help her to learn AI, Machine Learning, and Data Science from basics to advance.
You can read the original article here:
60 free courses to learn AI, ML, and Data Science today
By Jair Ribeiro
Keywords: Analytics, AI, Big Data