Adjunct Faculty
University of Arizona Global Campus
October 01, 2017
Bachelor's Degree program, teaching Leadership in Organizations, Organizational Behavior Group Behavior in Organizations and Principles of Retail Management. Approved to teach Principles of Supervision, Intro to Organizational Dynamics, Principles of Personal and Organizational Leadership, Marketing Strategy, Assessing Leadership Skills, Leadership and Motivation.

Tags: Management, Leadership
Assessing Innovation in the Boardroom: Evidence for a dual process model of creativity judgment within the context of innovation
International Academy of Business and Public Administration Disciplines (IABPAD)
December 09, 2020
Innovation is the last bastion of corporate competitive advantage. To have successful innovation requires a combination of people and their associated relationships. Innovation is much more than just a set of good ideas, but a methodology of execution that instantiates these 'good ideas' into tangible solutions. This qualitative study utilized an inductive, phenomenological approach to gather person and relationship data to superimpose against a framework that was an amalgamation of two different perspectives of the innovative process. The study sought a critical view of people, their personalities as well as their relationship. The sample for this study emanated from an exclusive set of senior executives that are charged with engaging with top companies for the sake of good customer relations. The data gathering method were responses to written questions and oral interviews and then the coding and analysis yielded generalized findings. Some suggest interventions and ideas for further research are also offered.
Tags: Business Strategy, Leadership, Sales
AUTHENTIC VERSUS TRANSFORMATIONAL LEADERSHIP: ASSESSING THEIR EFFECTIVENESS ON ORGANIZATIONAL CITIZENSHIP BEHAVIOR OF FOLLOWERS
International Journal of Business and Public Administration
December 31, 1969
With the corporate scandals of the 2000s, many employees in organizations are clamoring for authenticity in their leaders. Though authenticity appears to be a noble trait, how effective is this as a leadership approach, specifically in increasing altruistic employee organizational citizenship behaviors? Is authentic leadership more effective than other leadership approaches, such as transformational leadership? This study examined the extent to which authentic leadership is a stronger predictor of employee organizational citizenship behavior (OCBs) compared to transformational leadership. The analysis also investigated the extent to which overall job satisfaction mediated the relationship between authentic leadership and OCBs. The findings suggest that in fact, three out of the four sub scales in authentic leadership had a positive effect on both overall job satisfaction and the OCB of altruism. This study implies suggestions for practical interventions based on the associated theories found in this paper.
Tags: Business Strategy, Change Management, Leadership
The Hard Side of Soft Skills
EP Thought Leader Series
February 05, 2019
Why soft skills are the key to future-proofing your workforce
How communication, critical thinking and team coordination will help your company keep pace
The problem of training for soft skills (and strategy to solve for it)
The science of learning
Tags: Business Strategy, Change Management, Future of Work
Direct Yourself - How Organizational Learning Can Be Self-Guided
HCI.org
July 01, 2016
Self-directed learning requires more oversight than to simply "set it and forget it," yet in resource-strapped L&D departments, that approach may be more typical than we'd like to admit. Cornerstone's Dr. Tom Tonkin lets us in on some of the science behind self-directed learning and sheds light on a path forward for organizations looking to make learning a focal point.
Tags: Leadership, Business Strategy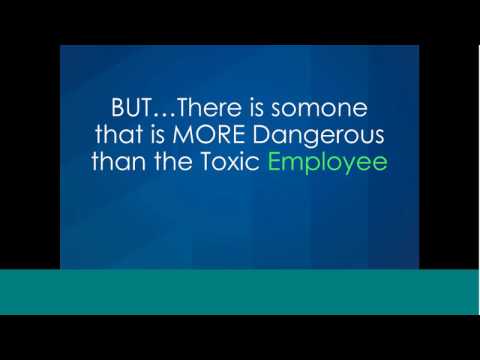 Toxic Staff in Healthcare: How to Spot It and Administer the Cure.
Cornerstone OnDemand
October 15, 2016
In this session, Tom Tonkin, Ph.D., Principal Consultant, Thought-Leadership and Advisory Services for Cornerstone on Demand, will discuss the challenges and consequences of dealing and with toxic employees but more specifically, the toxic leader. He will go over the stress that the toxic employee and leader brings into the institution, the erosion of employee job satisfaction that leads to voluntary attrition. Also, he will touch on some suggestion to help alleviate the toxic culture that comes with a toxic leader.

Tags: Leadership, Culture, Health and Wellness
Preventing Staff Burnout: Strategies for Happier Staff and Healthier Patients
Cornerstone OnDemand
September 15, 2016
In this session, Tom Tonkin, Ph.D., Principal Consultant, Thought-Leadership and Advisory Services for Cornerstone on Demand, will discuss the challenges of dealing with both stress and passion in the workplace, both leading to staff burnout. He will go over the causes of stress in the clinical workplace as well as some struggles to help alleviate some of the issues.

Tags: Management, Leadership, Mental Health
Onboarding in Healthcare that Sticks: It's More Than Just the Paperwork
Cornerstone OnDemand
August 15, 2016
Join Tom Tonkin, Principal Consultant, Thought-Leadership and Advisory Services at Cornerstone OnDemand, for the first webinar in our series on staff burnout in healthcare and how to treat it across the entire employee life cycle! Topics covered in this webinar include:

-The importance of strong onboarding on day 1
-How to set clear goals and expectations from the beginning
-The importance of opening up job-roll-specific training early in the onboarding process
Tags: Management, Leadership, Culture