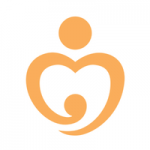 One Heart Worldwide
One Heart Worldwide
January 01, 2014
One Heart Worldwide (OHW) is a 501(c)3 organization with over fifteen years experience providing on-the-ground training in newborn and maternal health. Our mission is to end all preventable deaths in remote areas of the world. Based on over ten years of experience in the Tibetan Autonomous Region, OHW has established an effective,... see more

Tags: Sustainability, Leadership, Culture
F*ck the Bucket List for the Soul
Heartpickings
September 29, 2020
The universe is full of wonder and wisdom... and so are you.
It's a voyage of courage to show up with questions and an imagination. You find yourself wondering whether there's much more to life than you were told. But often, you find yourself so immersed in the chaotic pursuit of "success" as defined by society that you simply don't have time to experience life to the fullest.
Are you ready to live a more intentional life in which you consciously decide what is uniquely healthy for your mind, body, and soul, and let go of what is unhealthy? If you are, life will never be the same. The journey will be intense. It is not for the faint of heart. But as you learn how to access and trust the universal wisdom within your own heart, your life will begin to shift dramatically.
These book are not for everyone.They're for anyone ready to start questioning everything, and to simply say f*ck it--or whatever words you choose to use, when something in life no longer serves you. It will help you become more aware of the choices you make, and your responsibility as an architect of your life, not its victim.
F*ck the Bucket List helps you realize that this is a time to listen to the whispers of your soul. As the Universe insists: Letting go means making space for your wildest creations. Come discover the wonder of you.
Tags: Change Management, Future of Work
Dear CEO
Thinkers50
October 24, 2017
This collection of specially-commissioned letters offers clear, calming and concise advice from across the spectrum of current leadership thinking. Written by respected business thinkers around the world, these 50 letters provide guidance, wisdom and personal insight into the particular challenges facing the business world today and anyone in a senior position. Contributors include high-profile thought leaders.
Tags: Culture, Future of Work, Leadership
Our Journey to Corporate Sanity
Param Media
January 01, 2017
The prevailing mindset in business, which values profit above well-being and the environment that sustains us, is insane. Creating a healthy, humane world requires more than new organizational models that merely shift the deck chairs on a sinking ship. We need to entirely re-imagine the nature of business, work, and life. In Our Journey to Corporate Sanity, Ayelet Baron guides us through transformational stories from leading business pioneers who share how they are profitably creating a beautiful and humane world. We can draw from their collective wisdom to help us chart our own journey to a new mindset of 21st century leadership.
Tags: Future of Work, Leadership, Social
This Ex-CSO of Cisco Took Off to the Amazon Rainforest and Discovered a New Calling
eShe
April 14, 2021
Ayelet Baron has been described as a force of nature when it comes to envisioning a more humane world. A former corporate honcho who has worked in global boardrooms in Silicon Valley, London and Singapore, she touched the pinnacle of her career as chief strategy and innovation officer at Cisco, Canada.

And then, Ayelet jumped off the regular grid of 'success' and charted her own path. She went on to win an award for her book trilogy, F*ck the Bucket List, based on her own learnings, and is listed among Forbes' top 50 global female futurists.

Tags: Change Management
CXBuzz Interview With Ayelet Baron Forbes 50 Global Female Futurists
CXBuzz
March 11, 2021
The three most important currencies of our time are trust, relationships, and community. When we have a shared purpose, we see our humanity in each other, and we can have excellent relationships with all people—the people who work with us, the people who buy our products and services, the people who help us get our products and services to the market, the people who live in the communities we serve, and the people who care about what we create in the world. But you need to treat your customers and employees as co-creators of your business and bring teams together to achieve your highest goals. That is what 2020 showed us and is paving the way to 2021 and beyond.
Tags: Change Management, CRM, Future of Work