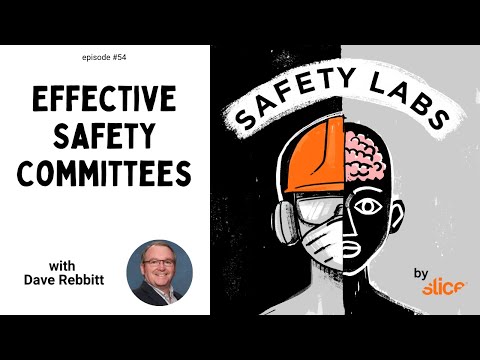 Effective Safety Committees -- Ep. 54
YouTube
March 13, 2023
In this episode, Mary Conquest speaks with Dave Rebbitt, a safety leader, consultant, and prolific author. The subject of his best-selling book, 'Effective Safety Committees: A Practical Guide' forms the basis of this engaging and compassionate interview.

Dave developed the concept of "Intelligent Safety" and explains what this means and why it's especially necessary in this era of static or rising workplace fatalities. He encourages safety professionals to look beyond manuals and training and truly explore whether systems are working and risk is effectively managed.

Despite safety committees being a legal requirement in most G8 countries, Dave believes they could have a much more positive impact. He clearly defines the purpose, functionality, and benefits of effective safety committees, while highlighting the key red flags.

It's not easy to measure the effectiveness of safety committees, but Dave provides some top practical tips and shares his views on the role of HSE professionals within the committee.

Dave also discusses the importance of Terms of Reference and good communication and helps us overcome common issues, such as complex structures, committee overwhelm and finding consensus.

Throughout this thought-provoking conversation, Dave highlights the need for respect and genuine care for the well-being of co-workers. He ends with some great advice to help safety professionals shake off the 'judgemental safety cop' stereotype.
Tags: Leadership, Health and Safety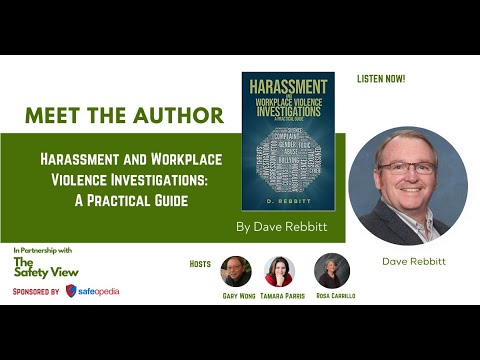 Meet the Author: Harassment and Workplace Violence Investigations: A Practical Guide
YouTube
January 16, 2021
In this episode of Meet the Author we speak with Author Dave Rebbitt about his book "Harassment and Workplace Violence Investigations: A Practical Guide" and deep dive into topics that stem from our experiences and the groups discussion of the book with co-host Gary Wong.

Tags: Leadership, Health and Safety