Set up a safety committee
linkedin
November 13, 2018
Set up a safety committee they said. It will be easy they said.

In looking around there are a lot of publications dealing with safety committees. There are blogs and even publications created by the regulators to help companies set up safety committees. These give you important information like what workplaces need a safety committee and what number of people should be on a safety committee. It might even give you some requirements for training and how often a committee must meet.


Tags: Health and Safety
Passion for Profession?
linkedin
March 08, 2018
I always meet people who say they have a passion for their profession. I'm one of them. I work in safety and I often told people I had a real passion for safety. I said that because I thought it was important. It probably is, but I've come to believe that is not as important as we might think.


Tags: Health and Safety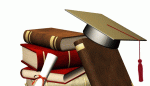 What I learned in High School
linkedin
September 03, 2015
The title brings to mind the lyrics of a Paul Simon song come to mind – "when I think back all the things I learned in high school…." Like anyone reading this, I don't think I learned much in high school at all. I had a lot of information pushed my way, which I was expected to remember, and most of it was not very useful.


Tags: Health and Safety