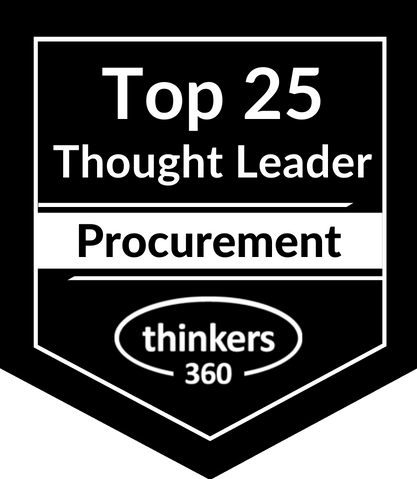 Joanna Martinez
Speaker | Consultant | Advisor | Digital Enthusiast at Supply Chain Advisors LLC
New York City, United States
Joanna Martinez assists clients ranging from startups to Fortune 50 companies, helping them conquer business challenges caused by competition and turbulent times. She is also a frequent speaker on disruption, negotiation and digitization.

After receiving engineering degrees from Rutgers University Joanna spent her career helping companies that were being battered by disruptive forces, creating innovative ways to grow their bottom lines or reduce costs. She led transformation initiatives for businesses in different sectors, among them Johnson & Johnson (consumer products), Diageo (beverages), AllianceBernstein LP (financial services) and Cushman & Wakefield (real estate services, facilities management). Along the way, she held client-facing responsibilities as well, effectively giving her a chance to "sit on both sides of the table."

She was named a Distinguished Alumna by Rutgers College of Engineering and now sits on the School of Engineering's Industry Advisory Board. Joanna also advises WBR's ProcureCon organization, an Australian technology company, and a US technology start-up.

Joanna and her teams have been recognized for innovation or customer excellence by Determine, American Express, Egencia, and Heublein. In 2019 and 2020, she was designated a Top Global Influencer and Thought Leader in Business Culture, Procurement, and Supply Chain by Thinkers360.

Her book, A Guide to Positive Disruption, draws on her experiences making positive changes at the organizations for which she has worked and provides a framework to follow for those who want to be successful in a business undergoing disruption. More information can be found at www.martinezjo.com.
Available For: Consulting, Influencing, Speaking
Travels From: New York City or Tampa, Florida
Speaking Topics: Succeeding in Turbulent Times, Digital Transformation (