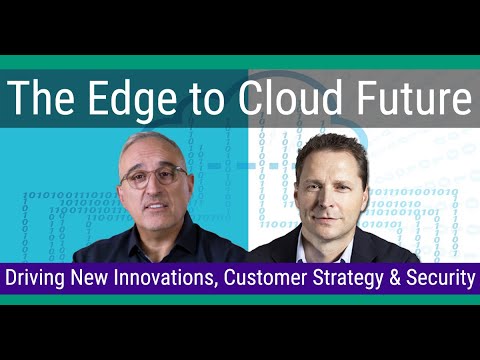 The Edge to Cloud Future: Driving New Innovations, Customer Strategy & Security
Ronald Van Loon
July 12, 2021
Ronald van Loon and Antonio Neri, President & Chief Executive Officer at Hewlett Packard Enterprise talk about The Edge to Cloud Future and Driving New Innovations, Customer Strategy and Security

Tags: Big Data, Cloud, Digital Transformation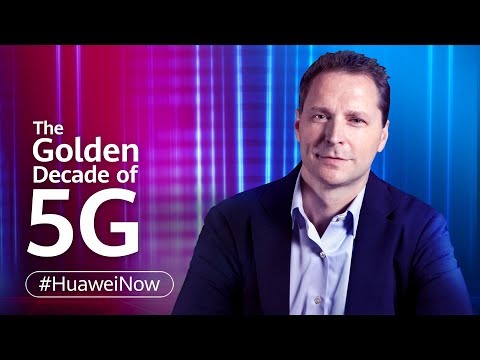 MBBF 2020 Review: A New Age of 5G Innovation
Huawei
November 23, 2020
#5G will usher in a golden age of progress & innovation for business & society. How can carriers & telecoms seize opportunities in the new digital era? Watch Intelligent World CEO Ronald van Loon's review of #HWMBBF to find out. #HuaweiNow #TrustInTech

Tags: AI, Innovation, IoT, 5G
Why You Should Care About Data Literacy
Intelligent World
May 12, 2021
Premier Live Clubhouse Broadcast:
Why You Should Care About Data Literacy

Learn how the role of data is shifting from an exclusive data science tool to a standard competency & driver of success in today's world:

-Take a deep dive into the growing trend & value of data literacy
-Learn why consuming, interpreting & understanding data is becoming a new standard business language & competency
-Explore the distinction between data literacy & technical literacy
-Learn which resources are available to improve data knowledge, including reskilling & upskillin
Tags: Analytics, Big Data, Digital Transformation
Adapt, Innovate, Excel: Bouwen aan een intelligente en flexibele cloud architectuur voor bedrijfskritische applicaties
Intelligent World
November 26, 2020
Is uw organisatie klaar voor AI en een versnelde digitale transformatie? Vijf Experts bespreken drie cloudmigratie success cases
Leer hoe toonaangevende organisaties zoals verzekeraar de Som, Boortmalt en softwareleverancier Intris zich snel en efficiënt aanpassen aan de nieuwe marktomstandigheden m.b.v. bedrijfskritische applicaties in de cloud. Hoe uw database-infrastructuur voor bedrijfskritische zelfontwikkelde, vendor en ISV applicaties naar de cloud te migreren om de flexibiliteit en innovatie te verbeteren en beheerskosten met 20% te verlagen. Best practices voor database consolidatie, databeheer en geautomatiseerd onderhoud.

Tags: Cloud, Innovation, Leadership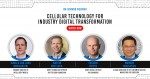 On-demand webinar: Cellular technology for industry digital transformation with Grundfos and Telenor Connexion
Ericsson
October 30, 2020
Join me as I discuss how #cellular technology is enabling enterprises to digitally transform their operations with leaders from Ericsson IoT, GRUNDFOS and Telenor Connexion during this on-demand #webinar

Ronald van Loon leads Intelligent World, a consultancy and research network of global thought leaders, analysts and influencers, and is an Advisory Board Member and course advisor for leading professional certification training company Simplilearn. Ronald is a top-rated influencer frequent public speaker for significant AI, big data, IoT, and data science events. He's helping and coaching companies to implement successful data and analytics strategies to meet and surpass their goals in this digital age..
Tags: Digital Transformation, IoT, 5G
AI or Data Science? Mapping Your Career Path
Simplilearn
October 29, 2020
Why is there often confusion surrounding where to start when it comes to approaching a career in AI or data science? There are many intersections and overlaps between AI and data science. AI has numerous subsets, like Machine Learning (ML), Deep Learning (DL), and Natural Language Processing (NLP). With many career opportunities in both fields, there are lots of conflicting perspectives on educational paths for starting a career in one of these fields.

Join Simplilearn on Thursday, October 29, 2020, at 9 PM IST (8:30 AM PDT) for a talk with Ronald van Loon, CEO of Intelligent World and a Simplilearn Advisory Board member. Ronald will give you insights into:

-The main differences between AI and Data Science
-The industries and types of companies hiring Data Science and AI professionals
-The most popular and in-demand types of careers in both fields
-Fundamental learning and educational paths that can help people choose which career path is best for them
-Specific examples of educational paths for a career in data science and for a career in AI

The live webinar will include a Q&A with Ronald. (If you register and can't make the live webinar, we will send you a link to the recording after the event.)
Tags: AI, Big Data, Digital Transformation