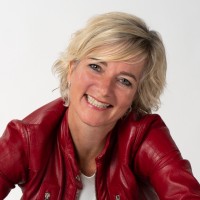 Maaike Doyer
Founder at Epic Angels
San Francisco & New York, United States
Maaike supports organizations with strategy, innovation, new business model design and validation. Maaike is an expert in business design, design thinking and strategic visioning. Maaike has extensive experience in strategy development, organizational (re)design, integration & transformation projects, mainly for multinational organizations. 
 
After being part of starting Business Models Inc (BMI) in the Netherlands, she moved to the US to start the San Francisco office for BMI in 2015. Maaike is currently expanding the BMI office to NYC. Next to her responsibilities for the US offices, she is the Global CFO for BMI and leads the global strategy for the company. 
 
Maaike is a regular speaker on management and innovation events, delivering keynote speeches and workshops about 'Business Model Innovation', 'Designing your Future Business', 'Innovate like a Startup' and 'Think as a Designer: New Tools, New Skills, New Mindset'. She is a professor at universities and MBA's and is mentor for several start-up accelerators.
 
Specialties: Maaike is a very driven and enthusiastic person. She loves a good challenge and is able to translate technical issues into a pragmatic approach. Maaike is hands-on, pro-active and likes to commit team-members to actions and reach results.
Available For: Consulting, Speaking
Travels From: San Francisco / New York
Speaking Topics: the power of innovation, designing your future business, business model financials, business model shift