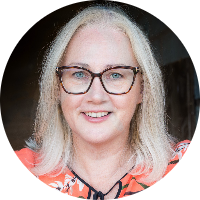 Jude Jennison
Founder at Leaders by Nature Ltd
Warwickshire, United Kingdom
Jude Jennison is Founder of Leaders by Nature, a company developing leaders and teams through disruptive change with less stress. Jude is author of the book Leading through uncertainty, based on interviews with CEOs as well as her findings from working with over 3000 leaders.

Jude specialises in non-verbal communication and works with a herd of horses to transform leadership and team behaviour. Results include an SME who grew from 25 to 38 employees in 9 months, a large recruitment company who turned a loss-making division into a profit in 3 months and an entrepreneur who made a breakthrough with sales, doubling her business in 6 months.

Previously in IBM, Jude led a European budget of $1billion, reducing it by 25%.

Jude hosts 3 podcast – Leading through uncertainty, Rethinking Leadership and Innovating Humanity, the latter is the official podcast of Birmingham Tech

Services include: Executive coaching, 'Leadership with Horses' programmes, executive team alignment, team development, keynote and conference speaker.
Available For: Advising, Authoring, Consulting, Influencing, Speaking
Travels From: Warwick, UK
Speaking Topics: Leading through uncertainty, Aligning teams through disruptive change, How non-verbal behaviour makes or breaks your business