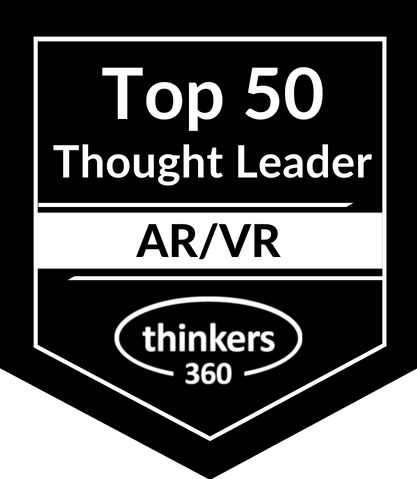 Gui Rangel
SciFi Experience Designer at What The Future?!
São Paulo, Brazil
Futurista, pesquisador, startupper, publicitário e consultor. Apaixonado por tecnologia, inovação, criatividade e desenvolvimento humano, Gui Rangel foi palestrante em 2013 e 2014 no influente SXSW, festival de inovação, tecnologia, interatividade e cultura que acontece em Austin, USA. Também foi palestrante no PixelShow 2019, o maior festival de criatividade da América Latina, e do AI Fest, o mais importante encontro da comunidade dedicada ao estudo e desenvolvimento de Inteligência Artificial no país. É membro da World Future Society e da Singularity University.

Formado em Publicidade e Propaganda pela Escola de Comunicações e Artes da Universidade de São Paulo, trabalhou no Brasil e no exterior em agências como a Fischer América, TBWA\BR, Impact BBDO Dubai, Young & Rubicam Middle East, FCB e Gyro.

Teve seu trabalho criativo reconhecido em festivais de propaganda no Brasil e no mundo, como o New York Festivals, London Advertising Festivals, Cannes Lions International Festival of Creativity, Prêmio Colunistas, EFI Awards e outros.

Desenvolveu projetos para clientes como Banco do Brasil, Land Rover, Emirates Airlines, Virgin Atlantic, Sony, Ford Motors, Emaar (a maior construtora do Oriente Médio), Hyundai, Fedex, Emirates NBD (o principal banco de varejo do Oriente Médio), Beiersdorf Group (NIVEA), Boeing, LG, 3M, Colgate, AMD, Boehringer Ingelheim, Mars, Pepsico, Masterfoods, Tim Telecom, Bic, Adidas, entre outros.

Depois de mais de uma década trabalhando no Oriente Médio, onde liderou equipes multinacionais, multidisciplinares, multiculturais e multiétnicas, voltou ao Brasil para mergulhar de cabeça no cenário da inovação, fundando a fintech Portfy – escolhida para o programa de aceleração da Visa e duas vezes finalista da competição de fintechs do CIAB Febraban, o maior evento de tecnologia financeira da América Latina.

Atualmente desenvolve um projeto de visualização de tendências do futuro, ajudando pessoas e organizações a se preparar para um mundo em constante mudança.
Available For: Advising, Authoring, Consulting, Influencing, Speaking
Travels From: São Paulo
Speaking Topics: futurismo, futuro do trabalho, inovação