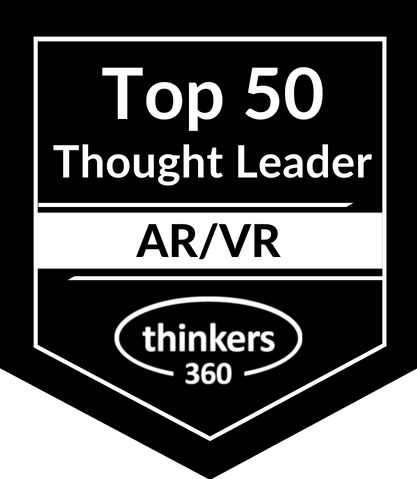 Gui Rangel
Lead Futurist at What The Future?!
São Paulo, Brazil
Founder of What The Future?!, Gui Rangel develops projects focused on visualizing future trends, with the aim of helping individuals and organizations prepare for a world where transformations occur in an increasingly radical and accelerated manner.
In 2021, 2022 and 2023 he was selected by Thinkers360 as one of the 50 most influential voices in the world in the VR/AR (virtual reality/augmented reality) field.
In 2022, he was featured as one of the "50 Thought Leaders and Influencers in B2B in LATAM to Work with in 2023."
He has been a speaker twice at the influential SXSW, a festival of innovation, interactivity, technology, and culture held in Austin, US.
Gui is a co-author of the book "Essays for a Conscious Organization: an (in)complete guide for leaders and organizational designers," addressing the topic of "Metaverse and the Reinvention of Organizations."
He graduated in Advertising and Publicity from the University of São Paulo and has worked in Brazil and abroad, at agencies such as Fischer América, TBWA\BR, Impact BBDO Dubai, Y&R Middle East, FCB, and Gyro.
His creative work has been recognized at national and international advertising festivals.
After more than a decade working in the Middle East, where he led multinational, multidisciplinary, multicultural, and multiethnic teams, Gui returned to Brazil to fully immerse himself in the innovation scene, founding the fintech Portfy – selected for the Visa acceleration program and twice a finalist in the fintech competition at CIAB Febraban, the largest financial technology event in Latin America.
Available For: Advising, Authoring, Consulting, Influencing, Speaking
Travels From: São Paulo
Speaking Topics: Futurism, Future, AR/VR, Innovation, AI, Exponential Technologies, Future of Work, Big Data, Future Trends