La déréglementation des télécommunications en Europe et l'impact sur la gouvernance des opérateurs publics : Etude de cas France Télécom
ENSPTT
May 08, 2000
Au cours des dernières années 1990, des changements considérables sont intervenus dans le secteur des télécommunications en Europe globalement en en France en particulier. Le bouleversement global qui a eu lieu engageait une restructuration dans certains cas, une privatisation dans d'autres.
Cette évolution de la réglementation a eu un impact profond sur le marché qui s'est ouvert à la concurrence poussant des acteurs publics comme France Telecom à se restructurer et à faire évoluer sa gouvernance pour s'adapter à ce nouveau contexte.
Tags: Customer Experience, Digital Transformation, Emerging Technology
Mesure de la maturité des organisations des directions informatiques à l'ère des nouvelles technologies du Web et du e-commerce
Paris-Dauphine
March 01, 2000
L'évolution des systèmes d'Information des entreprises à l'aube des années 2000 était une étape importante pour engager les premières transformations du SI : le passage de l'an 2000 et l'intégration des évolutions technologiques liées au web.
Ces évolutions sont de plusieurs natures :
1. De nouvelles technologies et langages de développement WEB
2. L'essor des sites e-commerce
3. L'adaptation des organisations des directions informatiques (structure et projets)
Tags: Customer Experience, Digital Transformation, Emerging Technology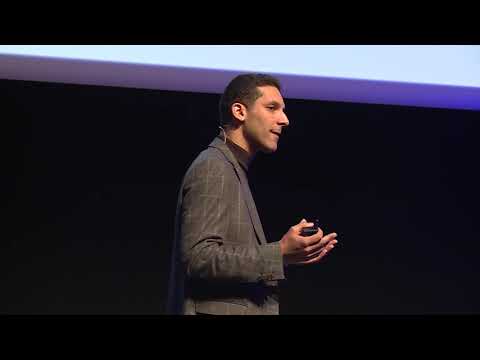 How API Empower the Open Banking Strategy? Credit as a Service
ApiDays
January 08, 2020
The Open Banking Revolution is the ability of third-party applications to access consumer banking and financial accounts using Application Programming Interfaces (API). API are becoming a major source of innovation and is poised to reshape the competitive landscape of the banking industry.
By networking accounts and data across institutions for use by consumers, financial institutions, and third-party service providers, the consumer benefits from a seamless and transparent banking experience.
How does Société Générale and Franfinance implement this strategy in the framework of Credit as a Service?
Tags: Digital Transformation, Emerging Technology, Fintech
Data Utilitiy Model as Service to Optimize Onboarding Process & Data Cost
TBM Evolution Group
March 31, 2017
Presentation of Société Générale Group Data Management & Utitilties Strategy
Talk on Cross service : Clients Registration & Onboarding Services.

Global Client Onboarding and Data Management conference aims to stimulate a debate on how to combine developing technology and data offerings, alongside human advice. High-level banking professionals from across the globe will gather and exchange their views on crucial topics like Ensuring seamless end-to-end onboarding for maximum customer satisfaction, Effective data management across your client onboarding processes and The position of client onboarding within your end-to-end Customer Lifecycle Management framework, etc.
Tags: Big Data, Digital Transformation, Fintech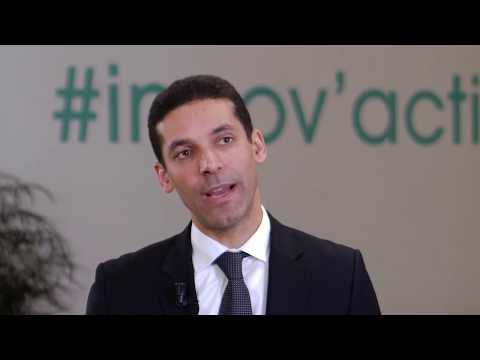 Private Keynote : What Do Banks Expectations From Data Providers?
DataTribe
March 08, 2017
Vision of banks' expectations with regard to the various data providers and utilities on the market as well as the common challenges and the different areas of improvement.
Tags: Big Data, Open Innovation, Fintech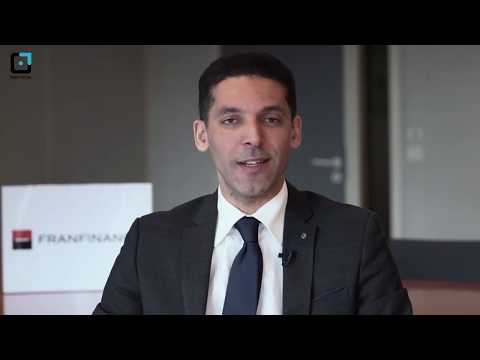 Les enjeux de la signature électronique pour des parcours de souscription de produits et de services 100% digitaux.
Netheos
February 19, 2020
Présentation des enjeux et des challenges de Franfinance - Filiale de la Société Générale
Parcours construits avec la solution Trust and Sign est une plateforme API SaaS de Netheos qui accélère et automatise les parcours client d'entrée en relation et de souscription digitales tout en assurant leur conformité règlementaire (KYC, solvabilité, etc.).
Tags: Cybersecurity, Digital Transformation, Fintech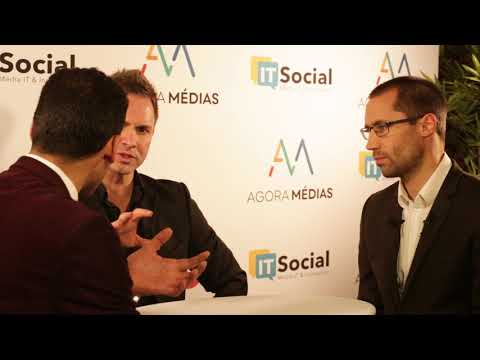 Intelligence Artificielle et Performance - Expérience
Agora Managers - IT Social
July 10, 2019
L'intelligence artificielle couplée à l'informatique : un moteur d'innovation et de performance
L'IA trouve aujourd'hui ses applications dans tous les grands domaines. Combinée à la data, l'IA investit aussi le champ de l'expérience client. Elle y ouvre de nouvelles perspectives pour personnaliser la relation et anticiper les comportements. Parmi les principaux usages de l'IA appliquée à la relation client, on trouve1/ l'émergence de nouveaux médias tels que les chatbots, 2/ les interfaces en langage naturel (conversationnel) et 3/ les assistants à destination des conseillers de clientèle.
Tags: AI, Open Innovation, Fintech
L'open banking ajoute de la concurrence et de l'innovation Open banking adds competition and innovation
KPMG - Hello Open Wold (Web Magazine)
April 01, 2019
French Interview : Digital payments, open APIs and real-time account to account transactions are driving change across the banking landscape.What is open banking & why banks are becoming more Open ?
Tags: Cybersecurity, Digital Transformation, Open Innovation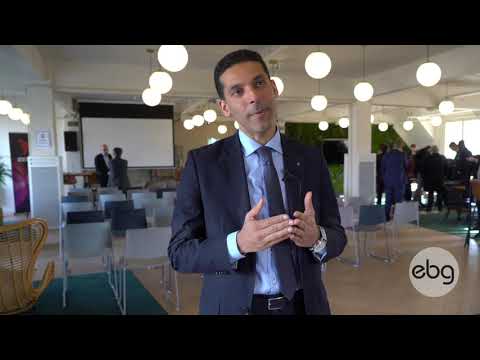 Quels sont vos enjeux principaux concernant les APIs ?
EBG
December 02, 2019
> Les enjeux principaux autour des API sont l'innovation et l'interaction en interne, avec les partenaires privilégiés et avec l'écosystème. La gestion de projet et la gouvernance de l'information peuvent aussi être révolutionnées par l'utilisation des API comme « plateforme de services clés en main ».

> The main challenges around APIs are innovation and interaction internally, with privileged partners and with the ecosystem. Project management and information governance can also be revolutionized by the use of APIs as a "turnkey service platform".
Tags: AI, Big Data, Business Strategy
Infrastructures Innovantes : les mettre au service des métiers
CIO Web Magazine
October 19, 2018
> Comment les infrastructure hybride, cloud, hyperconvergence...et toutes les infrastructures innovantes doivent être au service des applications au service des métiers ? comme pour l'Intelligence artificielle et la Blockchain.

> How should hybrid infrastructure, cloud, hyperconvergence ... and all innovative infrastructures be at the service of applications serving businesses? as for Artificial Intelligence and Blockchain?
Tags: AI, Blockchain, Cloud
THINK TANK - Data et Ethique : la relation client en mutation
Banque Publique d'Investissement - BPI France - Salon BIG
October 12, 2017
Transmettre un freed-back sur les expériences Data-Centric et Data-Driven afin d'aider et d'encourager les entreprises à réussir leur transformation autour des données et des nouvelles technologies dans un contexte de concurrence et de réglementation accrues.
Tags: Big Data, Emerging Technology, Fintech
Covid-19 & analyse des impacts sur le secteur High-Tech
TechTalents
April 18, 2020
Quel est l'impact de la crise sanitaire sur le secteur des technologies et du numérique ?
Quels sont les 1ers enseignements et prévisions ?
Quels sont les enjeux post-crise ?
Tags: Cybersecurity, Digital Transformation, Fintech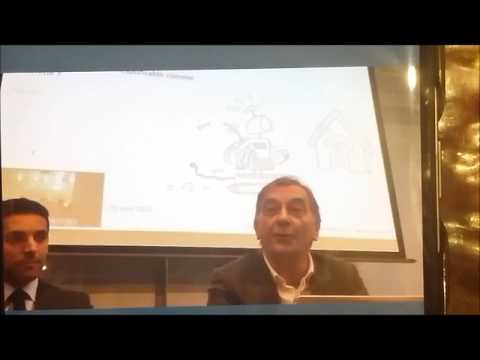 Intelligence Artificielle et Conscience Artificielle
Midi Pitch
June 08, 2017
Débat sur la Conscience Artificielle - Nouamane Cherkaoui & Yann de Saint Meleuc
Webinar Société Générale
Tags: AI, Big Data, Open Innovation
Relation IT – Métiers : l'avis des DSI
Alliancy
December 03, 2019
Dans le cadre de son Numérique en pratique, consacré à la nouvelle relation IT/Métiers, Alliancy et ServiceNow ont partagé avec 7 directeurs de système d'information leurs priorités et leur ressenti commun sur les résultats de l'enquête « Le Numérique en pratique » consacré à la relation IT-Métier.
Tags: Customer Experience, Digital Transformation, Emerging Technology
The evolution of the banking model in the digital area
Fabrice Lamirault & Collectif
March 30, 2017
13 french experts deliver their analysis of a new banking model (Whitepaper)
Tags: Customer Experience, Digital Transformation, Open Innovation