Too Many Chiefs
linkedin
January 02, 2016
Have you ever worked for a company that had Co-CEOs, where both were extremely strong personalities and didn't always see "eye-to-eye" on issues? How about an indistinguishable chain of command? Maybe it was a board of directors that didn't understand or value the CEO/Presidents role in the organization, and took it upon themselves to give guidance to the staff directly.


Tags: Management, Leadership, Marketing, Business Strategy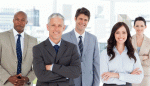 Team Vision has Better Focus
linkedin
December 01, 2015
An individual may create and lead the initial vision, but the team will provide distinct viewpoints that will be invaluable as time goes on, bringing to the project an appeal and insight that will give the project "legs".


Tags: Leadership, Sales, Business Strategy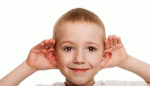 Be Quick to Listen and Slow to React.
linkedin
November 19, 2015
Taking time to listen to people who want to share something with you will keep you aware and help you to respond to trends. Reacting to trends or complaints too quickly can lead you down the wrong path and can be extremely costly.

Tags: Marketing, Sales