Using both the Left & the Right brain at Work !!!
linkedin
April 06, 2018
Way back in 1989, when I landed in Abu Dhabi I met with Kumar for the first time and we clicked instantly. He was pure fun to be with whether it was a 10-minute meeting or a 3-hour party. When I asked Kumar How is work? He laughed and said, "I am searching for Job satisfaction". I met Kumar several times in the 1990s –he had during that time changed 3 Jobs -International Airline, Regional Airline & then a Travel Agency. When I met him at the turn of the century and asked him how is work- he laughed and said- "I am still searching for job satisfaction".


Tags: Leadership, Entrepreneurship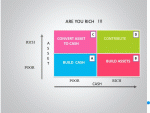 ARE YOU RICH ???
linkedin
August 16, 2017
This is probably a question you have never been asked before. People only make assumptions & then pass judgement on you when it comes to this question. Maybe you are also guilty of having come to conclusions on others. So how do we answer this question………


Tags: Leadership, Entrepreneurship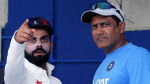 Oh Captain! My Captain! Oh Coach! My Coach! Oh Experience! My Experience!
linkedin
July 10, 2017
There is an old saying that if you want to teach Johnny Arithmetic, not only should you understand Arithmetic, you need to understand Johnny. I had a remarkable experience as a child. I hated Mathematics and with ritualistic regularity secured atrocious marks. This continued right through till the 11th Standard, despite the fact that we had an outstanding Maths Teacher in school. After the 11th standard, my father in sheer desperation, sent me to a Maths Tuition teacher. Within a matter of 9 months, I was a transformed boy. I began to love the subject I once hated, enjoyed solving problems and from that time on wards I secured above 90% in every single Maths examination I appeared for. How is such a transformation possible? "If you want to change a person's performance significantly, you have to change his behavior. If you want to change his behavior, you have to change the way he sees himself, you have to change the way he sees the world." This is what NVKK Nambiar did (my heart goes out to him) and interestingly he had never taught in a school or college & was a Director of Statistics in the State Government.


Tags: Entrepreneurship, Business Strategy