#Edtech - social media as a pedagogic tool
linkedin
January 11, 2019
How do we, as educators, ensure that our use of edtech is actually enhancing learning?

This is a theme that I explore in my 2018 book '50 Ways to Use Technology Enhanced Learning in the Classroom' (Atherton, 2018) and in my paper for the T.E.A.N Journal in summer 2018. The ways in which '50 Ways…..' emphasises the potential impact of edtech is by examining the following selected categories of edtech and related issues..
Tags: Edtech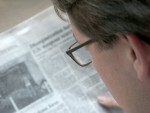 Questions for tomorrow's Edtech Expo
linkedin
December 10, 2018

Technology enhanced learning - where is the evidence that it works? What impact does it have? How can this be improved?


Tags: Edtech

Why I love Canva
linkedin
August 21, 2018
For those of us who are part of the Cult of Canva (Canvaholics? Canvamaniacs?), it's easy to understand how it can change your life. Believe me, once you start making content with Canva, you will look at expensive logos on shops, vans, bus stops and websites and think: they could have designed that for nothing on Canva. That's not to denigrate the wonderful design work that's out there - we're talking entry level, here.


Tags: Innovation, Edtech