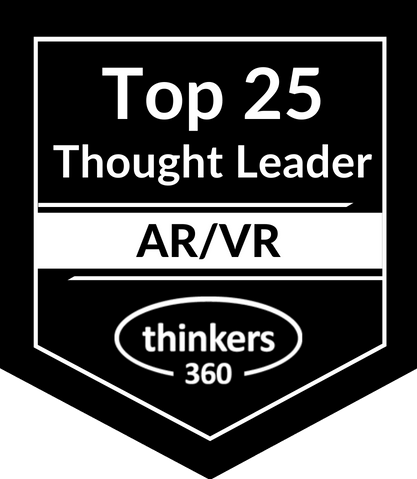 Tarif Sayed
Founder and Managing Partner at Holo Media
San Francisco, United States
Tarif Sayed is a recognised thought leader and senior executive in the media, technology, and digital content space. He has earned a reputation for his visionary approach and for how he "deeply comprehends content creation and the delivery ecosystems while understanding the technologies behind it."

Tarif is the Managing Partner of Holo Media a consulting firm focusing on digital media, virtual and augmented reality. Ahead of that Tarif served as General Manager and Head of Nokia's Virtual Reality(VR Technologies) Business Unit, to which he brought "incredible energy, passion and ability to drive results." Within Nokia and across the many external partners Tarif forged, he has been an execution driver, taking virtual and augmented reality projects — already fast to begin with — and delivering them at an accelerated rate. He directed a transformation at Nokia that saw a significant shift in the business model along with multiple software tools released to the market, establishing the company as a leading player in the VR/AR market.

Tarif spent the previous five years at Dolby Labs as the Senior Director of Broadcast Services and as a Regional Director. With a big picture vision and focus on continually creating new business opportunities, he turned around the strategic Dolby Live Atmos program. Heading the go-to-market strategy for TV, STB, Mobile, and Streaming Devices, Tarif successfully closed deals with primary content creators, broadcast companies, OTT services, and mobile device manufacturers. He also secured testing engagements with the likes of FIFA, the NBA, the NHL, and UEFA.

While serving as the Regional Director at Dolby, Tarif grew the net new business for the MENA region by more than a 5x multiple throughout three years. Before joining Dolby, he served in the digital media advisory, operations management, and creative roles representing Al Jazeera, the BBC, CNN, ZDF, and other media brands.

Tarif holds a Bachelor's degree in Media studies. He was selected as a Senior Fellow and Faculty Member for Silicon Castles Institute, an organisation that serves as a strategic business accelerator through the training of executives and the development of start-up firms. Tarif is a sought-after mentor, and a regular speaker at industry events such as CES, NAB, IBC, SVG, and CeBit.
Available For: Authoring, Consulting, Influencing, Speaking
Travels From: San Francisco