John Baldoni: Assisting YOU to Find Your Purpose
CIOLook
May 10, 2022
From writing executive speeches to delivering keynotes on stage, John Baldoni leverages his ability to communicate with a passion for helping others see the best in themselves. John fulfills his mission in three ways: executive coaching, writing books and articles, speaking on what it means to lead with clarity, conviction, and compassion.
Tags: Social, Leadership
The LIFT Podcast – Leadership Under Pressure
LIFT PodCast
April 19, 2022
In this episode of the LIFT Podcast Richard talks to John Baldoni, a globally recognized leadership educator and certified Master Corporate Executive Coach. With a background in corporate communication and speech writing, John has also authored 15 books that have been translated into ten languages. He is a LinkedIn Live host, and his work has been featured in Forbes, Harvard Business Review and The Wall Street Journal.


Tags: Management, Leadership, Culture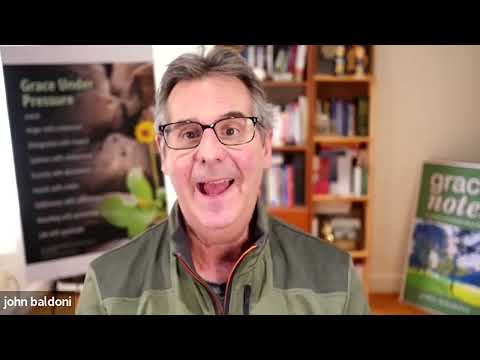 Decoding AQ with Ross Thornley Feat. John Baldoni - Speaker, Executive Coach & Best-Selling Author
AQai Adaptability Assessments
March 22, 2022
John Baldoni - is a globally recognized leadership educator, certified Master Corporate Executive Coach, LinkedIn Live hosts, and author of more than 800 leadership columns, and 15 books that have been translated into ten languages. John is the host of LinkedIn Live's GRACE under pressure.

In 2021, the International Federation of Learning and Development named John a World-Class Mentor and named him to its Hall of Fame. In 2022, Global Gurus ranked John a Top 20 global leadership expert, a list he has been on since 2007. In 2018 Inc.com named John a Top 100 speaker and Trust Across America honoured John with its Lifetime Achievement Award for Trust. In 2014 Inc.com listed John as a Top 50 leadership expert.

Ross and John talk about leadership, studying leadership, coaching, writing, the workplace, exploring new ideas, purpose, grace, community in the workplace, mindset, vision, resilience and crisis, taking care of yourself, work and life balance and overworking. The pair also discuss self awareness, self care, patience, remaining calm, mindfulness, humility, empowering others, strategy, curiosity sparking creativity and debating ideas.
Tags: Management, Leadership, Entrepreneurship