Scientific Approach to Innovation Management
Università Bocconi
November 25, 2019
Scientific Approach to Innovation Management - 2018/2019
Professor of Corporate Management : Alfonso Gambardella - Management and Technology
Professor of Business Organization : Arnaldo Camuffo - Management and Technology
Lecturer and Ph.D. Candidate : Chiara Spina - Management and Technology
Università Bocconi
Credential ID ZBYEYV52M396
Tags: Change Management, Innovation, Management
Ricerca: approccio al conflitto etico nella gestione dei sistemi di governance
Media Intelligence
September 18, 2021
Secondo Pasquale Aiello non ha senso definire KPI (Key Performance Indicators) per valutare la gestione della cosa pubblica e dei sistemi organizzativi senza avere indicazioni quantitative e qualitative precise circa le capacità ed attitudini delle persone che costituiscono parte del framework di riferimento.
Tags: CSR, Diversity and Inclusion, Management
https://epale.ec.europa.eu/en/content/europe-new-framework-job-and-education
EPALE / European Commission
March 10, 2021
The fear of breaking balances leads to more complex paths. Human body must be in balance, the ecosystem that hosts us must be in balance with people. The planet, in fact, cannot change, people must and can. We must not break the balance, we just have to manage those that have excessive forcing in order to be replaced by others, without punishing or penalising anyone. On the opposite, we reward the merit, it will be the strongest trigger for those who have deliberately excluded themselves.
Tags: Change Management, Digital Transformation, Leadership
Europe: New Framework for Job and Education
EPALE / European Commission
March 10, 2021
After an analysis of multiple aspects brought to light by COVID-19, it is believed that polarization due to the sharing of ethical values, passions and communions of intent is the key point from which to create balanced organizational systems in Europe and in the world. These bases create the conditions for each individual person to have a greater specific weight within society.
Tags: Change Management, Future of Work, Leadership
Skills overview in Europe: problems and solutions for adult reskilling paths
EPALE / European Commission
February 19, 2021
A recent research by the European Centre for the Development of Vocational Training estimates that more than 120 million adults in Europe have a low level of basic education, low digital skills and propensity to learn. Looking at cases, we can see that even people with a middle-high level of education have problems valuing their knowledge. They have lost effectiveness over time where knowledge are no longer aligned with new, increasingly varied and changing frameworks.
Tags: Digital Transformation, Diversity and Inclusion, Future of Work
Ethical Unlockdown - AnnoX | FaseZero
La Cultura Digitale Vol. 1 / ENTD
December 31, 1969
ANNO 2020 - COVID19: Abbiamo una sola certezza, è accaduto. Non sappiamo come e perchè ma la pandemia ha cambiato tutto però ha portato alla luce tante zone d'ombra in Italia e nel Mondo. Zone di ristagno da gestire, non da demolire.
"UnLockDown Etico - AnnoX | FaseZero", vuole essere un umile contributo nell'offrire nuovi spunti per creare sistemi organizzativi virtuosi ed una Vision per avviare il primo progetto che abbia come committenza la Cittadinanza Tutta, dove l'Attore è l'Uomo e la Metodologia è dare all'Uomo la libertà di effettuare scelte libere. Produttività, gratificazioni economiche, personali e professionali, saranno solo il fisiologico risultato.
Tags: Digital Transformation, Diversity and Inclusion, Leadership
ETHICAL CONFLICT APPROACH IN THE BUSINESS MANAGEMENT
UNIPID University
September 09, 2021
The purpose of this document is to feed the comparison on ethics in governance systems in order to carry out the research project: "From the scientific method to the linear solution of governance problems of complex systems at the time of SARS-CoV-2" We have identified as drivers of research the four levers of change – governance, economics and finance, individual and collective action, science and technology – that should be consistently explained and combined to bring about transformative change. All actors should be for coordinated efforts and dare to prioritise the coherence of policies in all areas. Ethics plays the main role but parameterize it with scientific rigor requires indepth studies and unconventional methodologies.
Tags: Change Management, Govtech, Leadership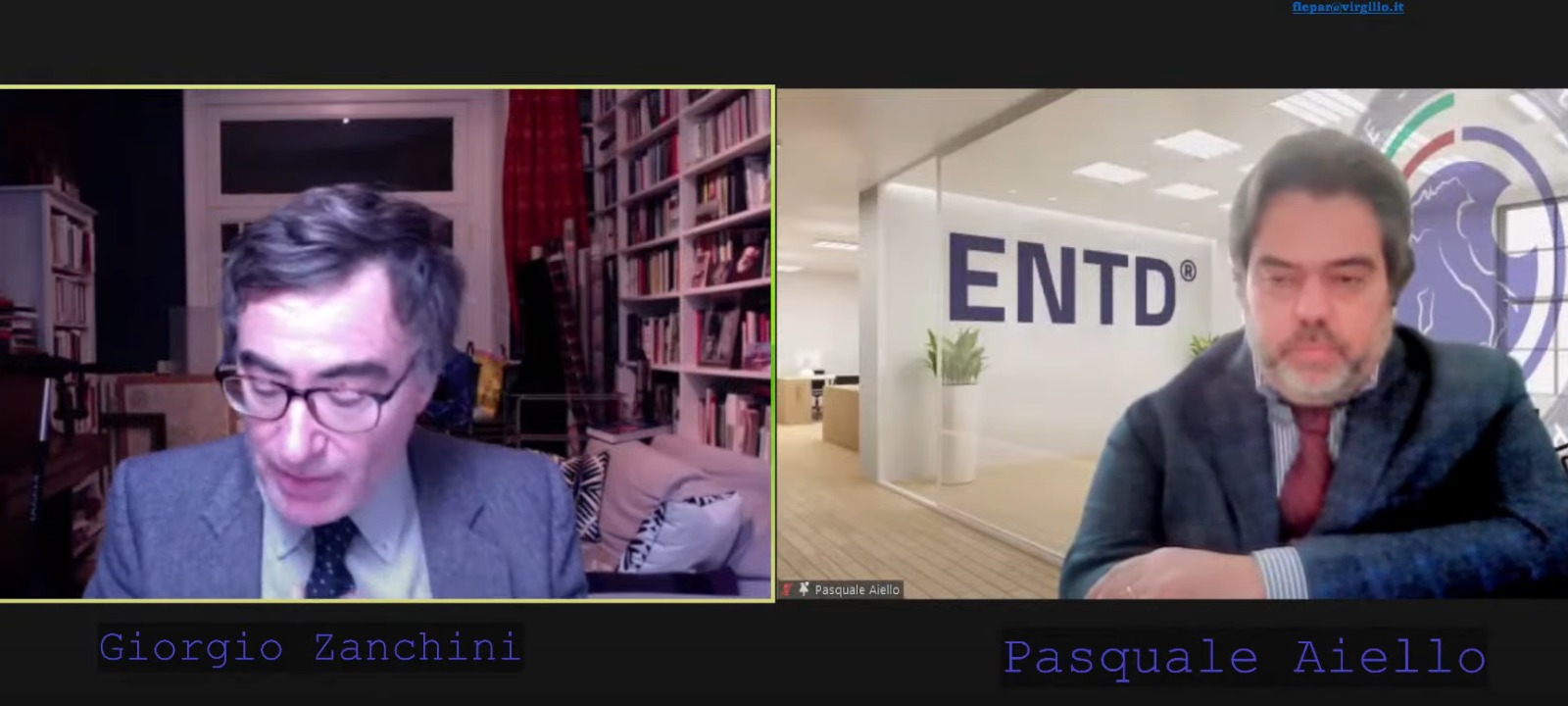 CHI E' SMART SMART FA - PNRR e Digitalizzazione
FLEPAR
February 15, 2022
Lo smart working per il post pandemia e per il Pnrr, digitalizzazione e nuove organizzazioni, lavoro pubblico e privato a confronto, le statistiche, efficacia ed efficienza dei servizi, le competenze. Questi i temi trattati nel digital talk dal titolo promosso dalla FLEPAR con la partecipazione dell'ex Premier Giuseppe Conte, il ministro della Salute Roberto Speranza, il presidente dell'Ente nazionale Trasformazione digitale Pasquale Aiello
Tags: Change Management, Diversity and Inclusion, Future of Work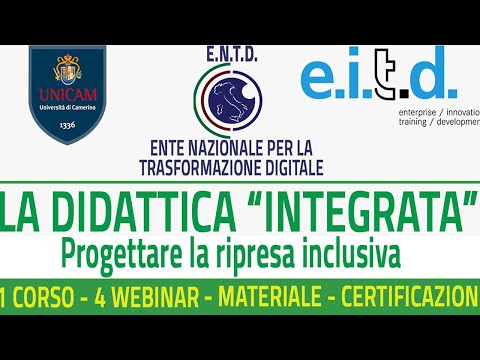 LA DIDATTICA INNOVATIVA E INNOVAZIONE METODOLOGICA - Progettare la ripresa inclusiva
ENTD
May 26, 2020
Educare alla didattica ludica - Percorsi avventura digitali - Sperimentazioni di didattica di Educazione ambientale per EAS (Episodi di Apprendimento Situato)
Tags: Digital Transformation, Diversity and Inclusion, Edtech
World AI Conference 2020
Shanghai government
June 30, 2020
Organized by the Shanghai government, the annual World Artificial Intelligence Conference (WAIC)'s mission is to provide a global platform for current and future AI innovation startups and corporates to exchange ideas and resources in pursuit of humankind's greatest technological achievements.
Tags: AI, Diversity and Inclusion, Leadership
Road 2 Microsoft Innovative Educator Expert 2020 – 2021 Italia – MIEE
ENTD
June 12, 2020

1) Usiamo in modo corretto il termine "Inclusione" ?

2) Gruppi e Communities sono la stessa cosa ?

3) Con un esercizio di buonsenso ed una visione olistica si riesce a creare un piano di rilancio. Siamo Pronti a gestire gli elementi che creano lo stallo ?

4) Perchè esiste la necessità di una community di Educatori ?

5) Question Time
Tags: Digital Transformation, Diversity and Inclusion, Leadership
LA DIDATTICA INTEGRATA: PROGETTARE LA RIPRESA INCLUSIVA
ENTD
May 18, 2020
Pasquale Aiello
ENTD Ente Nazionale Trasformazione Digitale
Colmare il Gap comunicativo, emotivo e partecipativo con adeguate tecnologie e metodologie in assenza di approccio frontale
Tags: Digital Transformation, Diversity and Inclusion, Edtech