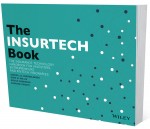 https://fintechcircle.com/insights/insurtech-managing-risks-fintec
Wiley
June 18, 2018
The classical insurance business models has been successful for a long time, but is now under attack. Insurers struggle with building a new, futureproof value chain. The core problem is that an insurance policy alone no longer provides the best solution for managing customer risks. Insurers therefore need to revisit their original reason for existence. With the rise of new technologies, insurers can evolve into organisations offering a much broader set of risk management solutions, integrating technology, services and policies. The future playing field will eventually be dominated by insurers contributing to their customers' safety, wellbeing and peace of mind.
Tags: Digital Disruption, Innovation, InsurTech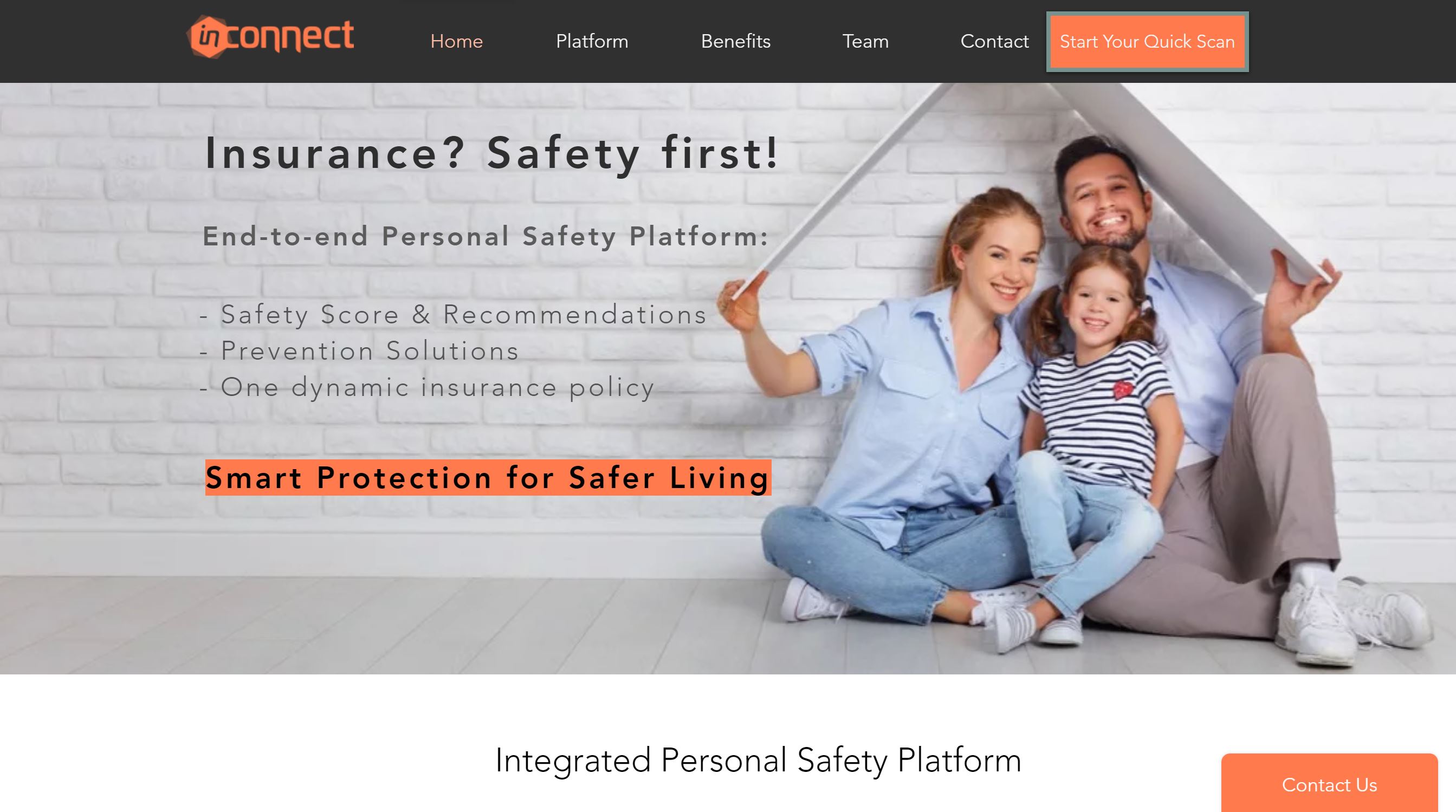 Co-founder & CCO of safety-based home insurance start-up InConnect.io
Crunchbase
October 01, 2020
Personal home safety platform protecting you, your loved ones & your key assets through risk assessment, solutions & safety-based insurance.

InConnect is a Europe-based start-up revolutionising the way we manage our day to day safety, startingwith the home. Smart homes & IoT are a gamechanger for how we deal with fire / burglary / water / cyber risks. Using this growing number of sensors and data sources, we take the safety aspect as a starting point and have developed a fully digital customer journey that logically links safety and insurance with better outcomes for all involved. Our data-driven approach includes safety scans, value-added services and dynamic insurance. We aim to mitigate up to 50% of home insurance claims in the areas of fire, burglary, water and cyber risks.

We've laid the groundwork for our connected home insurance concept including functioning prototypes, safety models, insurance products and a robust, centralised system approach. Market research and initial tests show promising results. Now seeking funding to achieve the next milestones. Our central safety theme presents an excellent opportunity to build an attractive value proposition for any B2C organisation looking to broaden their offering and increase their customer share of wallet.
Tags: InsurTech, IoT, Startups

First Day Advisory Group
Twitter
January 01, 2020
Our new reality forces organisations to reconsider their business model and working methods. Flexibility and innovative strength are crucial competencies to ensure survival, to embrace new opportunities or to initiate a transformation into a balanced, future-proof organisation.

First Day helps in the search for future-proof, sustainable business models. And with our innovative approach we also ensure successful realisation of this. We leave existing cart tracks to break new ground. We offer solutions tailored to the contemporary challenges of our customers and work closely with qualified partners, each with their own speciality.

Examples include:
- boosting the bottom-up innovation within organisations with our partner Pridea and the XiBE platform.
- measuring and improving organisational adaptability with our partner Business Fitscan
Tags: Change Management, Innovation, Leadership
Insurance alone is not enough! From managing policies to managing risks:
Baloise
November 21, 2019
The insurance value chain has been centered around policies, which have offered tremendous value to society over centuries. Nowadays, just a policy no longer provides the best solution for managing customer risks. The near future: we embrace a preventative approach integrating sensor technology, services, data science and behavioural psychology. And insurance of course.
Let's improve people's safety and well-being by developing solutions integrating technology and services to improve the way we handle risks.

In my keynote, I cover the new integrated value chain for managing safety & risk and discuss how to implement this. And I address some of the barriers for traditional insurers in making the transformation and share ideas how to break through.



Tags: Digital Transformation, Innovation, InsurTech
How to Mobilize Your Insurance Organization for Digital Transformation
Betty Blocks
March 14, 2019
Keynote on implementing a new digital services entity within mutual insurance company Univé, in order to develop a capability to quickly launch risk reducing and preventing products and services augmenting the available insurance solutions. The new platform and structures helps to reduce time to market of new value propositions while ensuring scalable growth in a consistent, controllable manner. Leveraging Low Code platform Betty Blocks reduced the critical path drastically, ensuring delivery on even in a complex organisational environment.
Tags: Change Management, Innovation, InsurTech
It's life insurance, Jim, but not as we know it
Euro Events
November 16, 2017
Keynote on 2-day event focusing on strategies to make life insurance interesting and attractive!

Insurers are increasingly aware of the gap between the products offered and customer expectations, fueled by the digital revolution. We see how other sectors have been disrupted by concepts powered by the latest tech, allowing us to manage our lives increasingly through easy, friendly, highly integrated apps and digital infrastructures. People are actually waiting in long lines to buy the latest Apple product!

Can insurance become as hot and sexy as an iPhone? Can it become something that customers actively engage in? That seduces people to actively manage future risks? That becomes urgent, relevant, an integral part of your life, even fun?

The answer: Yes. But it's going to take some changes from current insurance practices.

The key note covers 2 distinct approaches to make this happen.
Tags: Digital Transformation, Ecosystems, InsurTech
The COVID crisis as the tipping point for insurers to recognise the need for change and innovation
Risk & Business
April 24, 2020
In terms of the ability to adapt, insurers and pension funds score lower than banks and other companies and institutions within the financial services sector. Compared to 15% of employees who have strong confidence in their own company's ability to change, 43% of insurance personnel have little or no confidence in this, according to a survey by First Day Advisory Group and Business Fit Scan.

In this interview in Risk & Business Magazine, Onno Bloemers, Robert Witteveen and Tom Koppelman give the following explanation: "Within the insurance sector, the real need for change and innovation is less obvious than in other sectors. The banks needed the major recent financial crisis to drastically change course. This has led to innovative changes and customer-friendly initiatives. The insurance industry has not yet felt such "pain". Perhaps the impact of the current COVID crisis will be the tipping point for insurers to recognise the need for change.
Tags: Change Management, Innovation, InsurTech
Two out of three transformation plans fail due to lack of leadership
De Limburger
March 27, 2020
[Article in Dutch]

It is amazing how quickly we adapt to a new reality. The country is massively seeking cover from the corona storm. It accepts without complaints the lowering of the speed limit on the motorways. How different is the situation at organizations and companies. The ability to change of Corporate NL is alarmingly low, is the conclusion of the Benchmark Organisational Adaptability 2020. "You really need leadership."
Tags: Change Management, Innovation, InsurTech
The DIA After
Holland Fintech
July 11, 2022
On Wednesday July 6, at Holland FinTech we hosted a special event: The DIA After. An online wrap up & discussion about the key DIA insights hosted by Holland Fintech's Don Ginsel, Onno Bloemers and Jochem Davids and with a panel existing of:
- Annina Angstmann, Head P&C Solutions NCEE – SwissRe
- Christiaan Erasmus, CEO – SLVRCLD
- Florian Graillot, Partner – Astorya.vc
- Dennis van Avendonk, Insurance Lead – Projective Group
We discussed our impressions linked to 5 key topics we took away from this DIA:
1. Turning ecosystems into new revenue streams and business models
2. How to get the most out of embedded insurance
3. InsurTechs & incumbents are joining forces
4. Even with Insurtech stocks in a downdraft, the sector is booming with a huge earning potential
5. The insurance sector is taking responsibility to build a more sustainable future. But the challenges are huge.
Tags: Digital Transformation, Innovation, InsurTech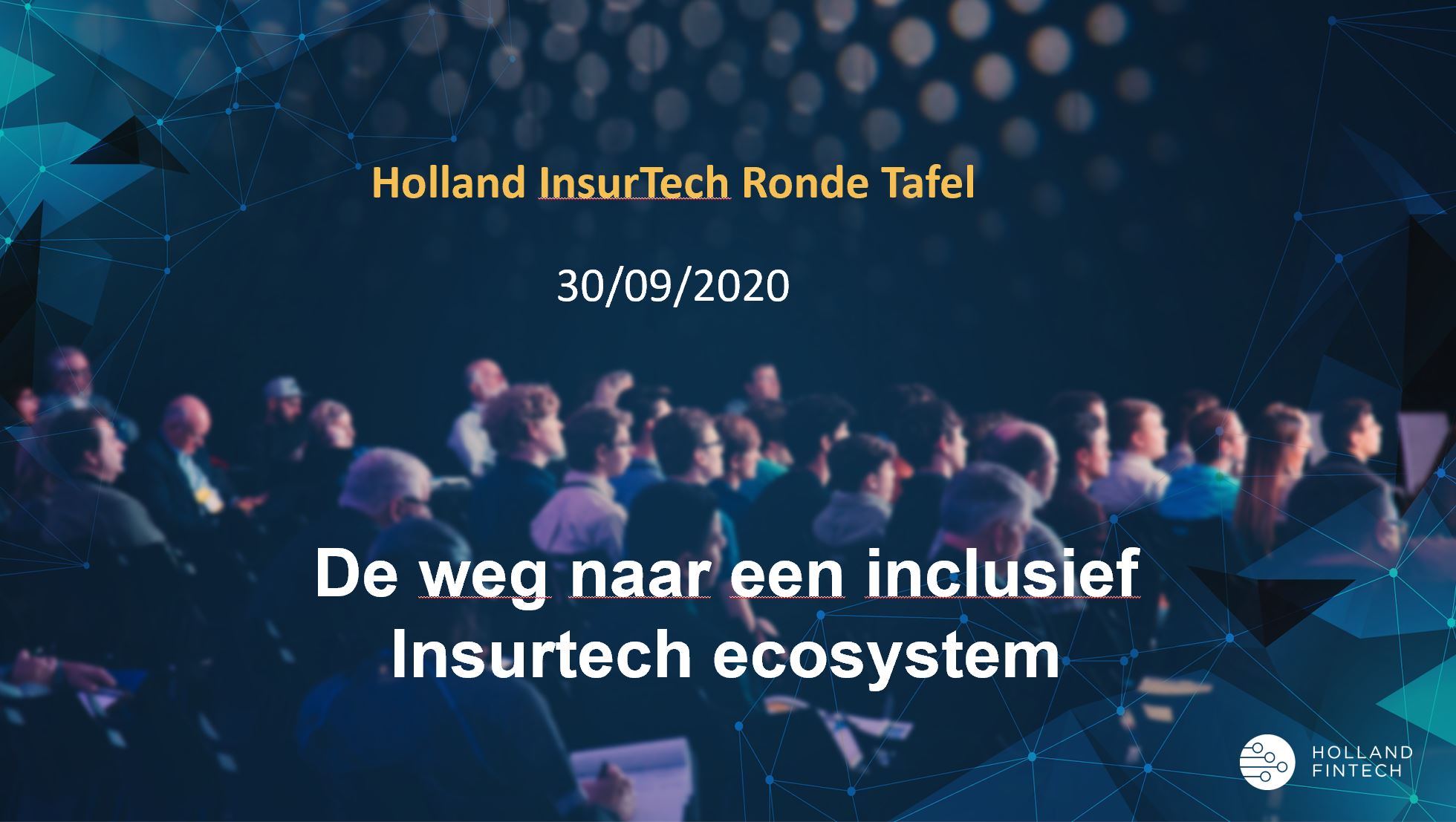 Round Table: The future of Insurance
Holland Fintech
September 30, 2020
Event with board level representatives from NL Insurance sector. The topic: how to boost the innovative power in the NL insurance industry.
Tags: Digital Transformation, Innovation, InsurTech
Insurtech trends for MicroFinance
Microfinance Centre
September 08, 2020
How current insurance trends, like on demand insurance and micro insurance, are applicable for microfinance institutions and what examples we see in the market
Tags: CSR, FinTech, InsurTech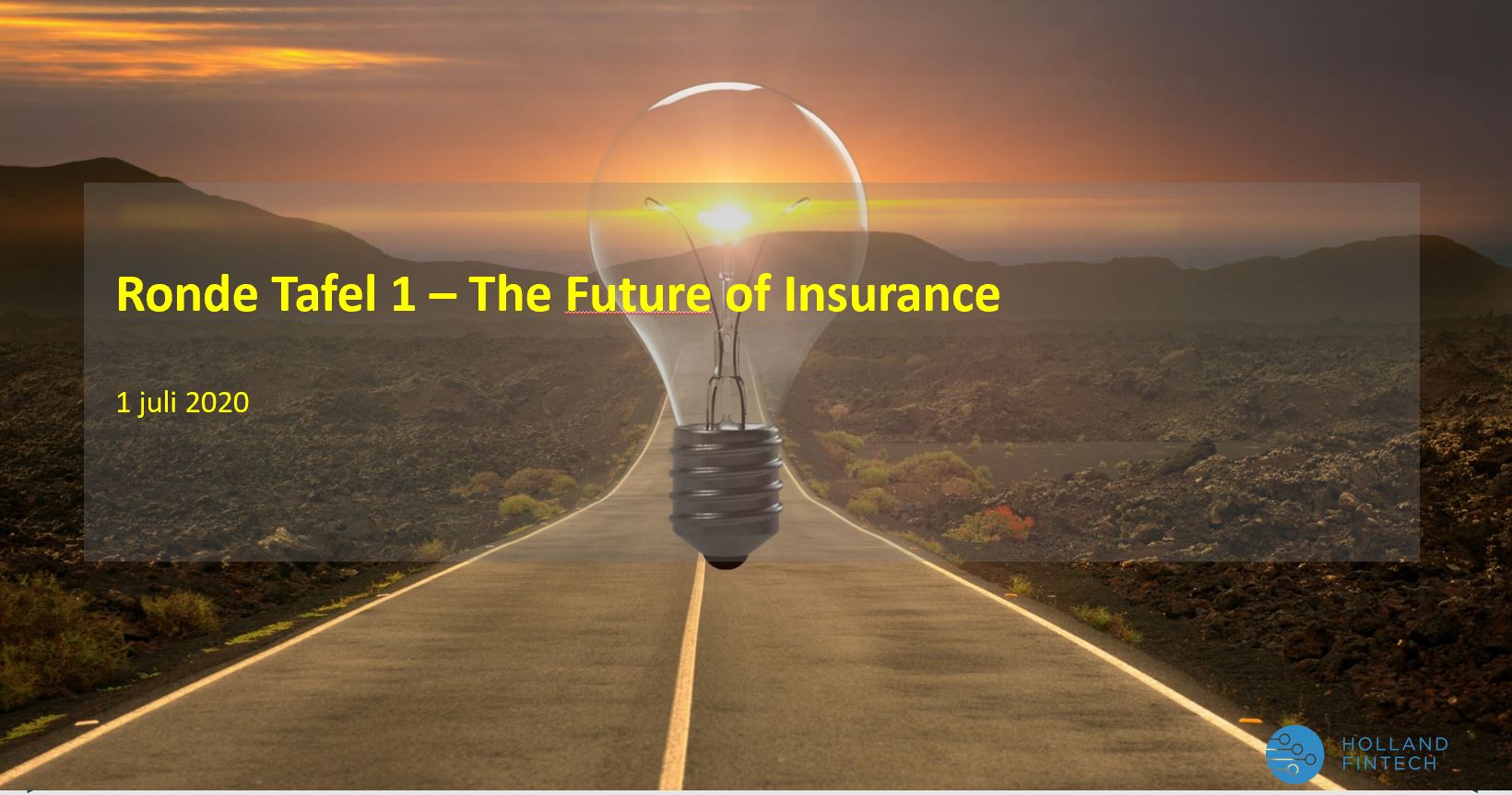 Round Table 1 – The Future of Insurance
Holland Fintech
July 01, 2020
Help - not another insurtech ecosystem! Still, we see a huge offer of 'Insurance Innovation' activities. This leads to fragmentation and a lack of coordination. Round table to discussi if participants in the NL insurance sector 1. recognise this and 2. share their thoughts on how to fix this. An initiative by the Insurance Peer Group of Holland Fintech.

Tags: Digital Transformation, Innovation, InsurTech