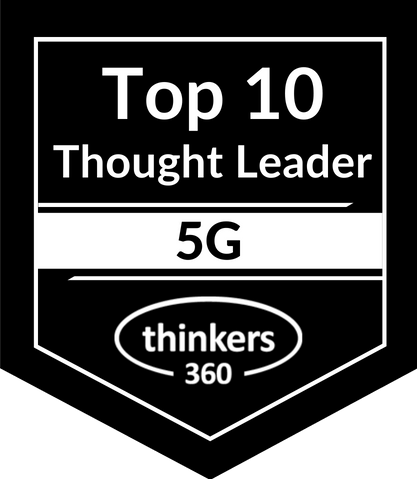 Michael O'Farrell
Founder at The Mobile Institute
Toronto, Canada
Michael is Founder, The Mobile Institute; active member at Singularity University (Exponential Foundation Series); featured contributor to shift2020: How Technology Will Impact Our Future and Taking Ontario Mobile; lead-author, Mobile Internet For Dummies; and more.

As a global subject matter expert in the mobile + digital industry, Michael has been a notable technology pioneer and considered a leading industry expert. Since the early 1990s, Michael has chaired international forums, co-authored digital industry best practices, guidelines, research, articles; and led corporate development initiatives focused on the next wave of opportunities to service over 6 billion Mobile Internet users world wide.

Michael has played a key strategic role in the launch of innovative new products and services internationally with organizations including Accenture, Carlson Marketing, dotMobi, Ericsson, FedEx, Ford, Google, GSM Association, OATH, Kimberly-Clark, Microsoft, Mobile Marketing Association, Motorola, National Bank of Canada, Nokia, Open Mobile Alliance, PCIA, RBC Financial, RSA Security, Samsung, Syniverse, TD Waterhouse, VeriSign, Yellow Pages, Visa and mobile network operators globally including Bell, Eurotel, Hutchison 3, Microcell, Orange, Orascom, Rogers, Swisscom, T-Mobile, Telecom Italia, Telefónica, Telenor, Telus, Vodafone and more.

Featured speaker, expert and invited participant at scores of international events for organizations such as the Abu Dhabi Media Summit, Accenture Global CIO Summit, CTIA, CWTA, Canadian Telecom Summit, Government of Canada, Government of Ontario, ICANN, Informa, GSMA, Mobile Marketing Association, Mobile Mondays, Mobile Innovation Week, Monaco Media Forum, nextMEDIA, OCE Discovery, PCIA, Private Corporate Events, Voice America Internet Radio and more.
Available For: Advising, Authoring, Consulting, Speaking
Travels From: Toronto
Speaking Topics: Emerging Technology Trends for Non-Technology Executives, 5G - Mobile Internet Futures, 5G Business-Technology-Innovation Platforms
Speaking Fee
$4,500 (In-Person)