"Risks of reputational impact"
Odesma, UK
September 12, 2018
Just as the Tower of London protects the Queen's Crown Jewels with stone walls and cannons, procurement teams need to likewise protect their company's reputation in the age of 24-Hour News Cycles, Social Media and Globalisation. James Marland will share how procurement is the most critical department in corporations to not only protect the brand, but also to help the company achieve its social and environmental goals.
Tags: Procurement, Sustainability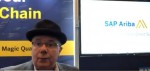 Digital Disruption is happening across all industries
Twitter
September 24, 2018
In this short interview, from the Gartner Supply Chain Conference in Sep 2018, James reports that digital transformation is not just restricted to some industries. What was once evident in book and media publishing is washing over all industries, don't think you're immune. You need a Digital Supply Chain to stand up to this wave or you run this risk of getting swamped.
Tags: Digital Disruption, Procurement, Supply Chain
The Changing nature of Procurement
SAPAriba
August 02, 2018
Ronald van Loon interviews James Marland who explains how procurement is changing, and how Ariba is responding with services and technology.
Tags: Procurement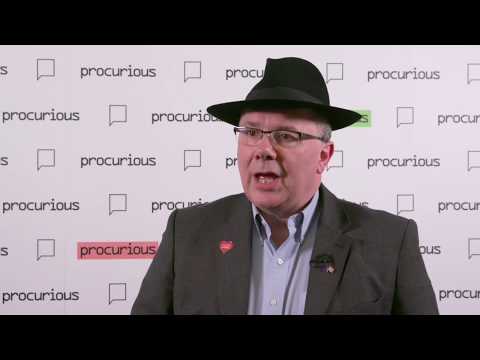 Procurement with Purpose
Procurious
June 01, 2018
Listen to james discuss why Procurement is best placed to help cmpanies with their Corporate and Social Responsibilities.
Tags: Sustainability, Supply Chain, Procurement
A Panel Discussion on the Evolution of Procurement
LinkedIn
October 11, 2018
In a spirited panel at the SAP Ariba London Summit, customers debated the changes they are seeing in procurement and how to balance evolution with revolution. Blog from moderator James Marland summarises the key thoughts and quotes.
Tags: Digital Transformation, Procurement, Sustainability
Debating the Purpose of Procurement
LinkedIn
July 05, 2018
A recent debate shows an even split between idealists and realists on how much influence procurement has on social, environmental and ethical issues.
Tags: Procurement, Sustainability
Data-based decisions: for Physicians and Procurement
LinkedIn
November 13, 2017
James Marland was the host at SAPAriba's recent Future of Procurement conference at the Royal College of Physicians, where a panel of Procurement experts looked at how they too can introduce data-based decision making into their profession.
Tags: Procurement, Supply Chain
Building the Intelligent Value Chain
SAP South Africa
August 30, 2018
Presentation on extending the concept of the Intelligent Enterprise to the full Value Chain. Intelligence should stop at the four walls of your company.
Tags: Supply Chain, Procurement, Predictive Analytics