IBM Global Cloud Advisory Board member
IBM
September 01, 2013
Ex-membership in IBM Global Advisory Boards & Councils:
2013 - IBM Global Cloud Advisory Board member, global cloud solutions design
Tags: Management, Leadership, Entrepreneurship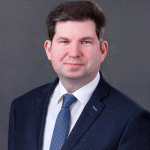 IBM Global Client Satisfaction council member
IBM
September 01, 2012
Ex-membership in IBM Global Advisory Boards & Councils:
2012 - IBM Global Client Satisfaction council member

Tags: Cloud, Management, Sales
IBM Global SalesConnect council member
IBM
September 01, 2012
Ex-membership in IBM Global Advisory Boards & Councils:
2012 - Global board membership to renew the SalesConnect solution for all worldwide sellers
Tags: Business Strategy, Management, Sales
#mindmateinspiration
Mind Mate inspiration community
September 20, 2019
Continuous publications and experience sharing via the Mind Mate Inspiration community and its mindmate.hu portals and under the #mindmateinspiration hashtag.
Tags: Culture, Leadership, Management

Cegmenedzseles.hu articles (9+)
cegmenedzseles.hu
September 20, 2019
Several articles in a row to inspire company managers in Business Transformation, Business Intelligence usage, Organizational developments, Change readiness, Thought Leadership importancy and usage
Tags: Digital Transformation, Management, Business Strategy
Incident Management best practices
Mind Mate Inspiration
March 26, 2016
Sharing Incident Management best practices
Incident Management is one of the key processes of IT ServiceManagement (ITSM) and its customer interactions. Based on my past 15 years of experiences in the ITSM solution area for different client sectors, I thought it could be helpful to summarize some best practices around this process in general that can be adapted for any environment.
Tags: Business Strategy, Customer Experience, Leadership
Founder of Mind Mate Inspiration community
Prezi platform
October 07, 2014
Launching an Open Platform for knowledge sharing and influencing others by publications/guidances, providing pro bono mentoring help for interested mentees in different areas by different leaders.
Tags: Culture, Leadership, Startups
Foundational member in Hungarian ITSMF chapter
ITSMF Hungary
April 01, 2005
Providing international best practices on the IT services areas by ITIL (Information Technology Infrastructure Library) guidances and via its WW ITSMF alignment in Hungary by an established non-profit entity as the Hungarian ITSMF (IT Service Management Forum) chapter.
It provides best practice translations and naming standards, organized public events and company reference sharing & presentation possibilities to the Hungarian market.
Tags: Customer Experience, Leadership, Business Strategy
Mind Mate Inspiration's skill-development & innovation model
Mind Mate Inspiration
March 01, 2014
Registered IP Asset in the name of Innovation Development Methodology and its relationship with its skill development approach
Tags: Innovation, Leadership, Open Innovation

Thought Leaders & Entrepreneurs, Global Mentors group
https://www.linkedin.com/groups/8346468/
September 20, 2019
https://www.linkedin.com/groups/8346468/
Tags: Management, Leadership, Entrepreneurship
Short introduction and speak up
LinkedIn
September 20, 2019
Short introducing in LinkedIn video
Tags: Customer Experience, Leadership, Entrepreneurship
Prezi: Mind Mate Inspiration / Mentoring introduction
Prezi: Mind Mate Inspiration introduction
April 05, 2015
Prezi: Mind Mate Inspiration / Mentoring introduction
Tags: Entrepreneurship, Leadership, Social