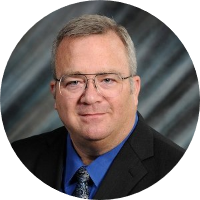 Mark Reynolds
Digital Transformation Engineer at Mark Reynolds
Spring, United States
Master of Engineering professional experienced as an engineer, architect, developer and team leader. Accomplished Project Manager and Director demonstrating proactive application of digital technologies and agile methodologies balanced between engineering, development, automation, adaptive processing, and distributed systems. Senior Dot NET Developer adept at user engagement and robust feature rich solutions. Solution Evangelist with recognized command of processes, distributed systems, analytics, machine learning, and multiple digital technologies.

"My background integrates unique understanding of operations, knowledge, and analytics. I actively balance engineering, design, architecture, and applications with special consideration toward operations, knowledge, and analytics."

Ready to bring success and vision to technological challenges, enterprise solutions, real-time processes, analytics, IoT, automation and edge computing. Ready to implement solutions focusing on cross discipline teams, integrated user experiences, and organizational responsibility. Ready to provide a leadership role model through active communication, enhancing team growth and sustainability. Ready on day one.
Available For: Authoring, Consulting, Influencing, Speaking
Travels From: Houston, Texas