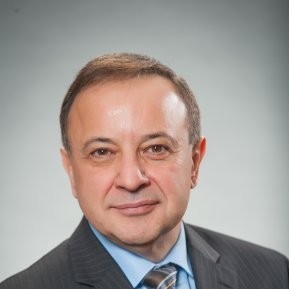 Tony D'Onofrio
CEO at TD Insights
Greenville SC, United States
Tony D'Onofrio is CEO of TD Insights, a consultancy focused on working with private equity companies, board of directors, public speaking, industry groups, and advanced technology companies. Tony is a recognized global top 100 retail industry influencer. His futurist views of technologies and retail have been shared in the Americas, Asia, Australia, and Europe. This is the age to disrupt or be disrupted.

Tony currently serves on the Board of Directors for 3SI Systems, Board of Advisors Deep Science AI, Board of Advisors Smart Store Expo Dubai, and is a Mentor for the Alchemist Accelerator in Silicon Valley, California.

Tony's previous position was Chief Customer Officer (CCO) of Tyco Retail Solutions (now Sensormatic), a $1 billion division of Johnson Controls (JCI). In the CCO position, Tony was responsible for revenue growth of global customers, global accounts management programs, recurring source tagging models for EAS / RFID, creating and managing multiple "as a service" models, and global marketing.

Linked-In Profile: www.linkedin.com/in/tonycdonofrio

Sample global personal accolades
> Top 100 Global Retail Influencer List by Vend
> Top 25 Retail Industry Website by Vend
> Top 25 Must Read-Retail IT Blogs by BizTech
> Retail Excellence Award from Asia Retail Congress
> Social media leadership with 160,000+ followers on Linked-In
> Publisher on multiple digital transformation platforms in both North America and Europe
> Global speaker at tech / industry events / Retailers & Board of Directors on "Disruptive Future of Retail"
> Globally recognized personal branding in leadership, technology and retail.
Available For: Authoring, Consulting, Influencing, Speaking
Travels From: USA
Speaking Topics: Future of Retail, Disruptive Innovation, Retail Security