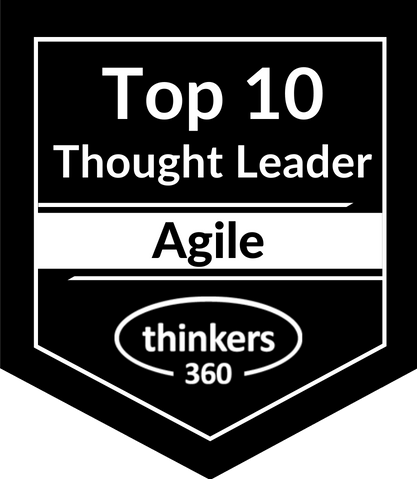 Scott M. Graffius
CEO and Principal Consultant at Exceptional PPM and PMO Solutions
Los Angeles, United States
Scott M. Graffius is a project management practitioner and consultant with expertise in project, program, portfolio, and PMO leadership inclusive of agile, traditional, and hybrid approaches. He is an award-winning author and international speaker. His content has been used by businesses, governments, and universities.

Scott is a Principal Consultant and the CEO of Exceptional PPM and PMO Solutions™, a professional services firm, where he helps clients strengthen their project management capabilities and realize their strategic objectives and business initiatives. The consultancy provides advisory, training, and facilitative consulting services related to governance and project, program, portfolio, and PMO management. The firm's expertise spans agile, traditional waterfall, and hybrid approaches. While every engagement is unique, outcomes typically include getting more projects done, faster delivery time, improved on-budget performance, improved customer and stakeholder satisfaction, and more. Exceptional PPM and PMO Solutions™ confidently backs its services with a Delighted Client Guarantee™.

A fantastic agile transformation experience and result with a client organization in the entertainment industry was the inspiration for Scott's first book, Agile Scrum: Your Quick Start Guide with Step-by-Step Instructions (ISBN-13: 9781533370242). It helps technical and non-technical teams develop and deliver products in short cycles with rapid adaptation to change, fast time-to-market, and continuous improvement—which supports innovation and drives competitive advantage. The book has garnered 17 first place awards from national and international competitions. Scott and Agile Scrum: Your Quick Start Guide with Step-by-Step Instructions have been featured in Yahoo Finance, the Boston Herald, NBC WRAL, Informa, Innovation Management, the Dallas Business Journal, Computer Weekly, the PM World Journal, BookLife by Publisher's Weekly, NHD Podcast, Learning Solutions, Dr. Harold Kerzner's Innovation Project Management, DZone, and additional media outlets and publications. The trailer, high-resolution images, reviews, a list of awards, and more are available at AgileScrumGuide.com.

His second title, Agile Transformation: A Brief Story of How an Entertainment Company Developed New Capabilities and Unlocked Business Agility to Thrive in an Era of Rapid Change (ISBN-13: 9781072447962), was named one of the best Scrum books of all time by BookAuthority.

Scott's content has been used by businesses, governments, and universities—including Gartner, Cisco, RSA, Ford, LITE-ON Technology Corporation, Liberty Mutual Group, the United States Department of Energy, the United States Army, the State of Wisconsin, the New Zealand Ministry of Education, Tufts University, James Madison University, Santa Clara University, Brigham Young University, Texas A&M University, The Open University, Asia Pacific University of Technology and Innovation, and others.

Scott is a former vice president of project management with a publicly traded provider of diverse consumer products and services over the Internet. Before that, he ran and supervised the delivery of projects and programs in public and private organizations with businesses ranging from e-commerce to advanced technology products and services, retail, manufacturing, entertainment, and more. He has experience with consumer, business, reseller, government, and international markets, as well as experience spanning 20 countries.

Scott has a bachelor's degree in Psychology with a focus in Human Factors. He holds seven professional certifications: Certified Scrum Professional - ScrumMaster (CSP-SM), Certified Scrum Professional - Product Owner (CSP-PO), Certified ScrumMaster (CSM), Certified Scrum Product Owner (CSPO), Project Management Professional (PMP), Lean Six Sigma Green Belt (LSSGB), and IT Service Management Foundation (ITIL). He is a member of the Scrum Alliance, the Project Management Institute, and the Institute of Electrical and Electronics Engineers.

He has been actively involved with the Project Management Institute (PMI) in the development of professional standards. He was a member of the team which produced the Practice Standard for Work Breakdown Structures—Second Edition. Scott was a contributor and reviewer of A Guide to the Project Management Body of Knowledge—Sixth Edition, The Standard for Program Management—Fourth Edition, and The Practice Standard for Project Estimating—Second Edition. He was also a subject matter expert reviewer of content for the PMI EMEA Congress 2019, and he served as a member of the review team for the Scrum Alliance's Global Scrum Gathering—New York City 2020.

Scott delivers dynamic and engaging talks at in-person and online events in the United States and around the world. He delights audiences with presentations on technology leadership and project, program, portfolio, and PMO management inclusive of agile, waterfall, and hybrid approaches. Scott uses everyday language and vibrant custom visuals to make complex topics clear and understandable, and he provides audiences with information they can use. To learn more, visit bit.ly/speakerone.

Scott resides in Los Angeles, California.
Available For: Authoring, Consulting, Speaking
Travels From: Los Angeles, California
Speaking Topics: Agile, Project Management, IT Leadership