Seven Drivers Transforming Government
IBM Center for The Business of Government
January 01, 2017
In 2018, the IBM Center for The Business of Government marks its twentieth year of connecting research to practice in helping to improve government . The IBM Center continues to execute on its ultimate mission: to assist public sector executives and managers in addressing real world problems with practical ideas and original thinking to improve government.
Tags: Digital Transformation, Govtech
Shared services: Getting past the sticking points
Federal Computer Week
January 04, 2018
Shared services have long been touted for their potential cost savings and operational efficiencies, though the approach has been slow to gain traction in the federal government. However, the Trump administration's executive order on cybersecurity and the recently passed Modernizing Government Technology Act both emphasize the use of shared services, and those mandates, coupled with advancements in technology, are starting to intensify the discussion.
Tags: Govtech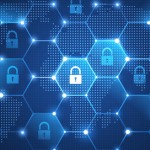 Consolidating federal networks could lead to new security holes
Federal Computer Week
September 13, 2017
or years, one of the chief aims of the IT modernization movement has been replacing the federal government's outdated architecture. Before truly tapping into the transformative power of new software and security tools, the thinking goes, government must first scrap its ancient patchwork networks for a new unified IT infrastructure.
Tags: Cybersecurity, Govtech
Why tracking data centers is so hard
Federal Computer Week
September 05, 2017
The Office of Management and Budget recently reported that the government has closed about 1,900 data centers since the launch of the Federal Data Center Consolidation Initiative in 2010, saving almost $1 billion.
Tags: Cloud, Govtech, Data Center