Studio Tesseract
https://www.linkedin.com/company/studio-tesseract
July 01, 2015
- Delivered 27 website and mobile app products covering the complete life cycle of product development
- Managed a cross-functional 30 member team
- Handled the business development and UI design/ development for clients from 5 continents
- Recommendations by Jack Alison (Screenwriter for 2017 Oscars) and CPA+ Israel
Tags: Digital Transformation, Emerging Technology, Entrepreneurship
Estonia's e-governance and digital public service delivery solutions
IEEE
July 03, 2021
With the rising digitization and efficiency in digital service delivery, Estonia is a good example of how technology has revolutionized the traditional approach of governance and delivery of services by the government. This paper has presented a review of the current ecosystem of various e-governance initiatives in Estonia by reviewing major service delivery modules and initiatives. This paper also intends to deliver a policy framework and technological model for developing economies while focusing on government bodies and non-profits to embrace digitization mechanisms.
Tags: Emerging Technology, GovTech, Smart Cities
Analysis of Global Research Proceedings in Artificial Intelligence
IEEE
July 01, 2021
This study aims to discover the trends among the proceedings in the domain of research in Artificial Intelligence. To understand the history and predict the future direction of AI-focused research, publications in the Scopus scholarly database of Elsevier have been examined. The relevant data has been analyzed to understand the underlined trend. Scopus is one of the most reputed and renowned scientific publication group, which is why it has been chosen for this study. The data has been analyzed in a way so that findings may be categorized according to the frequency of keywords, funding sources, affiliation organizations, country, language, etc. The findings have been ordered in separate points while visualizing and disseminating important outcomes via infographics and graphs.
Tags: AI, Digital Transformation, Emerging Technology
A literature review on internet of things (iot)
International Journal of Computer Systems
August 01, 2015
This paper offers a Human–computer interaction (HCI) point of view on the developing plan of the Internet of Things (IoT). The plan is to give insights and experiences as to how HCI could captivate beneficially with the IoT plan while it is in its developing stage. We analyzed and explored HCI-related writing and business results of the IoT, arranging a last gathering of 21 research papers. Through this, we have the capacity to give a depiction of the sorts, degree and foci of both research and business endeavors. It has additionally uncovered patterns and opportunities for how HCI could move ahead when captivating with the IoT. At last, this review gives the insights for HCI, recommending strategies and potential methodologies that can help guarantee a human-focused IoT.
Tags: Digital Transformation, Emerging Technology, IoT
Young Researcher 2020
https://vedangvats.com/
June 01, 2020
Tags: AI, Emerging Technology, Leadership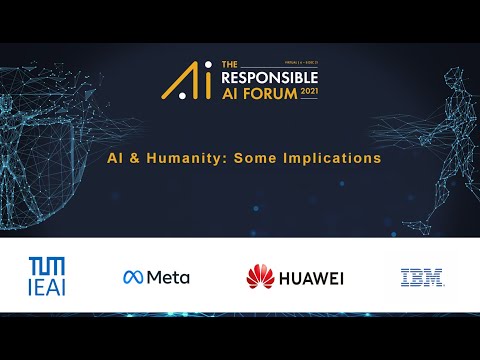 China's approach to AI
Institute for Ethics in Artificial Intelligence - TUM's Responsible AI Forum
May 07, 2021
According to my analysis of 377,400 Scopus-indexed global research documents, in the last 10 years, the National Natural Science Foundation of China has been the funding sponsor of more than 2x the number of documents than the next on the list, i.e., National Science Foundation (NSF) of the USA. Infact, it is more than the combined number of documents by the other 4, in the list of top 5 funding sponsors.
Tags: AI, Digital Transformation, Emerging Technology
Responsible AI and Computational social science in the age of Big Data
https://vedangvats.com/computational-social-science-in-the-age-of-big-data/
October 04, 2021
Guest lecture on Responsible AI and Computational social science in the age of Big Data in the course Business Mathematics on 04th October 2021 at the Jindal Global Business School (JGBS).
Tags: AI, Big Data, Emerging Technology