6 Levers To Optimize The ROI Of Your Consulting Spend
Consulting Quest
January 10, 2023
Join our experts Helene Laffitte and Laurent Thomas in a live webinar session and learn about the effective ways on how to maximize the ROI of your consulting spend.

​Some of the essential things that will be covered in the live webinar session include the following:
Why should companies optimize their consulting spend?

What do companies usually do?

Why is it not working?

What should you do instead?

How to use the 6 levers to optimize the ROI of your consulting spend?

What should you expect?

Where to get started?
Tags: Leadership, Business Strategy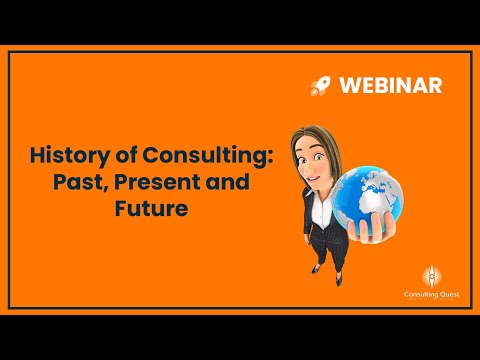 History of Consulting Past, Present, and Future
YouTube
November 28, 2022
The History of Consulting goes way back to the 1800s, which clearly shows that consulting has always existed. But what was the past of consulting like? And how does it stand in the present? And also, what does the future hold for the consulting industry?

Consulting Sourcing expert Hélène Laffitte along with guest speakers Laurent Thomas and Prof. Joe O'Mahoney share their thoughts about the past, present, as well as future of the consulting industry!
Tags: Leadership, Business Strategy