Advisor and Co-Founder, InvenTrust
InvenTrust
January 01, 2017
InvenTrust is facilitating a secure, blockchain enabled Platform that connects Intellectual Asset Rights Creators with Rights Users, via a unique Innovation Management platform. InvenTrust's platform makes it easy to securely register know-how, connect with prospective users of such know-how, and thus creating the worlds first blockchain marketplace for assets such as patents, trademarks, code, key innovation talent, brands, trade secrets, and related corporate R&D assets.
Tags: AI, Blockchain, Startups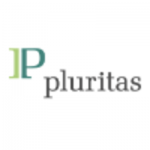 Managing Director and Co-Founder
Pluritas LLC
January 01, 2002
Identified market inefficiency and launched leading advisory firm focused on sell side and buy side patent transactions for corporate, venture capital and inventor clients. Led business development and deal execution efforts that resulted in over 30 completed transactions valued at over $50M. Led Operations including Finance, Accounting and Salesforce.com CRM implementation.
Tags: Startups, Entrepreneurship, Business Strategy