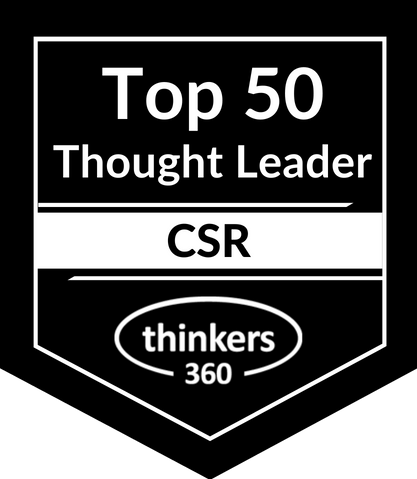 Akanksha Sharma
Global Head ESG - Social Impact, Sustainability & Policy at STL - Sterlite Technologies Limited
india, India
I am fortunate to be a medium of transforming lives and organisations during my 14+ years of eclectic global experience on ESG & Policy spread across 5 continents. My work essentially focuses on— Sustainability & Climate Action | CSR & Social Innovation (Tech for Good)| Sustainable Finance & ESG Investing | Public Policy and more.

Noted amongst 'Most Impactful CSR Leaders Globally', 'Asia's Top Sustainability Leaders', 'Young CSR Leader', 'Influential Sustainability Leaders' amongst many others, I specialize in creating 'Exponential Impact' through innovative solutions—Programs/ Products/ Finance —to drive the development narrative through multi-sectoral partnerships, sustainable capital & policy discourse enabling organizations emerge as a leader on ESG and key policies, creating sustainable impact.

With diverse experience in Leadership roles ranging across the Private Sector, Social Sector, UN Agency— I closely understand the interplay of politics, policy, profit, and people. This positions me well to design, develop and strengthen institutional engagements with multiple stakeholders— Government, Businesses, Non-profits, Multilateral & Communities. I have extensively worked on an array of global development issues — poverty alleviation, socio-economic inclusion, public healthcare, education, livelihood & microfinance, gender equality, rural & urban development, Clean Energy, Climate Action (Clean Energy, Decarbonization, Net Zero Emissions, Circular Economy, Waste, Water, Sustainable Sourcing & Packaging) et al in Asia, Africa, Europe & Americas.

Represented India at 'International Climate Change Expedition at Antarctica' as a Global Climate Force Ambassador and have led Climate Action Plan on SBTi. On investor-led ESG disclosures, I carry expertise on CDP, Global ESG Ratings of S&P, DJSI, MSCI, Sustainalytics, FTSE4Good, GRI Standards/ TCFD. I've also been a front runner on innovative financial instruments including ESG Bonds, Impact Investing etc.

Published author of — 'For the Greater Common Good' (Bloomsbury International Publishing), my writings and work have featured in Forbes, Times of India, Economic Times, Mint, Financial Express Huffington Post, Dawn and others. I got the opportunity to also work upon notable public policies — CSR law, Inclusive India Policy of GoI & State Govt CSR Policies. Having served on the board of Foundations & been a social entrepreneur, I'm striving to build a better world.