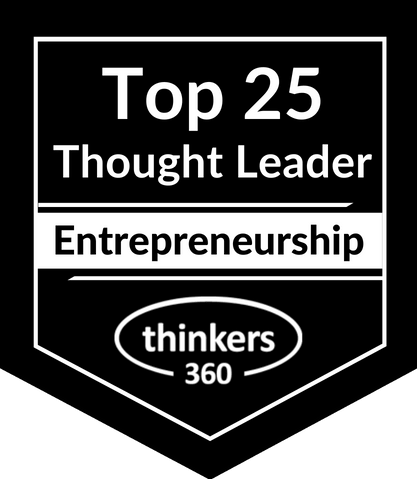 David Carmell
Founder at DEALROCKiT LLC
Chicago, United States
"Why wouldn't every startup & growth company want to be on DealRockit?" remarked a senior banker.

In the COVID-19 economy, all of us – individuals and businesses alike – are looking for a new way forward. The pressure on enterprises to better serve clients, grow and move up the value chain is palpable. Many, due to their sheer size, have been unable to innovate enough internally to elevate customer experience, creating a major problem. Until Now.

David Carmell is the founder of DEALROCKiT, the breakthrough new digital marketplace and membership community that makes it easy to fund and scale your business, practice, or next act. David is a passionate entrepreneur and serial acquirer who felt there had to be a better way for the small business ecosystem (current and prospective small business buyers, sellers, owners, investors, aspirers, and providers) to accelerate transactions, fast-track growth, and navigate change. He recognized finding a better way required building something new. One that fortifies individuals and ecosystems alike - making access and opportunity available to more people and businesses than ever before.

With that in mind, David set out to create a self-driving "I can take it from here" solution that revolutionizes business development and connects business stakeholders in unprecedented ways. DealRockit's marketplace platform accelerates interactions and transactions that save time and ROCKiT growth for paid and invited members. Using proprietary membership and matching features, DealRockit transforms how individuals, firms, and enterprises alike connect, collaborate and close. DealRockit's novel technologies solve significant business problems, acting as powerful growth engines that pull others with it.

David is an attorney, entrepreneur and CEO of both DealRockit and the strategic management firm, CSuite Advantage. He advises and speaks on business issues cutting across diverse industries including accounting, banking, financial/professional services, insurance, law, SaaS and technology. Despite the troubling COVID-19 waters, David believes we have an historic opportunity to jumpstart a decimated economy by remaking a business ecosystem that is better and far more inclusive than the one we have left behind.

As a business owner who has both "sat in the chair" and acquired and diligenced numerous businesses, David is a recognized global top 50 thought leader on COVID-19 business impact,, customer experience, innovation and startups. Recently he has contributed to Coruzant Technologies, Digital Executive, Entrepreneur Way, HuffPost, Medium, Office Hours with David Meltzer, PaymentsSource and Thrive Global for his expertise on business growth, innovation, customer experience, leadership, COVID-19 business solutions, business development, small business, and transaction/transition optimization.

Available For: Advising, Consulting, Speaking
Travels From: Chicago, Illinois USA
Speaking Topics: "CX, LTV & Retention Fast", "Big Guy Little Guy Collaboration", "Ecosystem Investing", "Reimagining Inclusion & Retention", "Don't Forget Next Acts",