Employee Adoption of Collaboration Tools in 2018
linkedin
August 27, 2019
Last week I had the honor of speaking at the Evanta Global CIO Executive Summit and toward the end of the speech casually mentioned that I'd be releasing this report on Monday. Afterwards, many of the CIOs expressed deep interest in the data, sharing that this is one of their top priorities through the end of 2018 and into 2019. So I'm excited to share the report!


Tags: Digital Transformation, Leadership, HR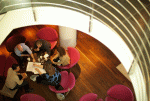 5 Ways to Train Your Executives on Digital Transformation
linkedin
August 01, 2018
If you are leading a digital transformation effort, you know how important it is get executive buy-in. Yet many leaders have only a tangential grasp of what it means to be "digital" and shy away from getting their hands dirty. Altimeter found that low digital literacy or expertise among employees and leadership was the top challenge facing digital transformation initiatives. What's frustrating is that while there is a plethora of training and development options, most executives still hang by their fingertips.


Tags: Digital Transformation, Innovation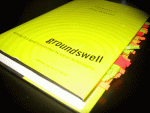 Reflecting on 10 Years of Groundswell -- and What Comes Next
linkedin
April 24, 2018
10 years ago, my co-author Josh Bernoff and I released our first book, "Groundswell: Living in a World Transformed by Social Technologies". On this anniversary, I wanted to reflect on what our expectations were when we published that work, what has changed, and what has not. Josh has shared his thoughts as well.


Tags: Digital Transformation, Leadership