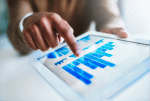 Quantifying the Finance Digital Opportunity
linkedin
June 16, 2019
We're finance people. And finance people like numbers. For many, a current pressing question is how to measure the dollars and cents benefits of digital transformation. There are a lot of "savings estimates" floating around, but most come from vendors. And finance professionals are rightfully skeptical. So, at The Hackett Group, we took on the challenge of putting numbers to the digital advantage, leveraging our database of 100s of companies and 1000s of finance benchmarks.


Tags: Digital Transformation, Fintech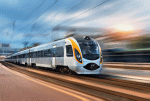 3 Ways Finance Can Accelerate Digital Transformation
linkedin
May 19, 2019
The digital goal post continues to move forward rapidly, and finance must speed up its progress to catch up.


Tags: Digital Transformation
Finance Processes: To Standardize or Not to Standardize?
linkedin
May 14, 2019
Even a couple of years ago, this would be a no-brainer. The accepted wisdom was that finance should become more efficient by harmonizing different processes, taking out as many handoffs as possible and automating the whole thing. And of course, then migrate unified processes into a global business-services (GBS) organization.


Tags: Digital Transformation