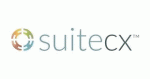 My latest challenge is announced....
linkedin
May 01, 2019
The Board of SuiteCX are delighted to announce the appointment of Alan Pennington as Deputy Chairman with immediate effect. He will be responsible for business strategy, investments and will act as advisor for Chief Executive Officer Valerie Peck.


Tags: Customer Experience
Apple and DPD what a total shambles...as they take my customer expectation versus reality test and score 5/10 (generous scoring!)
linkedin
April 30, 2019
My most recent expectation versus reality is around the purchase of a new Apple iPhone from the online Apple Store in the UK. Part one is the online purchase and I have to say that this was smooth and efficient and the offer of recycling the old phone in return for a discount is a smart move and persuaded me to go this route than another retailer. So far so good I get the e-mail confirming the purchase and the agreed delivery date ...this was important as I need it before going away so this was time critical. Now my expectations have been set by Apple


Tags: Customer Experience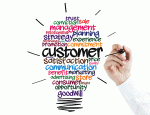 Imagine a leading CX Practitioner and Author working for your business....now it can happen...
linkedin
February 19, 2019
Q. What will it cost to hire Alan Pennington one of the leading CX experts for a year to fast-track our internal capability development, drive experience innovation and help to show real time business improvements?


Tags: Customer Experience
The Customer Experience Book
Pearson
September 16, 2016
The leading practical guide to the 'how to' of CX aimed at active Practitioners and Executive Leaders
Tags: Customer Experience, Design Thinking, Innovation