13 Procurement Leaders you should be following
RFPIO
August 25, 2021
In the procurement profession, things always move quickly. However, in the last year, the speed of change has accelerated. Throughout the evolution of the field, procurement leaders have emerged stronger than ever. Their secret? A passion for knowledge and a commitment to sharing it with their peers.

As procurement professionals take on more strategic roles within their businesses, the need for community grows. From practitioners to consultants, connecting with peers enables growth and inspires innovation. So, if that's something that intrigues you, you've come to the right place.

In this blog, I'll provide my list of the top 13 procurement leaders to follow. Within each profile, you'll find information about the leader, their procurement speciality and where you can find more of their advice and insights.
Tags: Procurement
Digital Transformation: Procurement & IT Working Together
HICX
March 11, 2022
For this webinar on 'Digital Transformation: Procurement & IT Working Together,' Duncan Clark, Head of Content & Product Marketing at HICX, was joined by Karthik Rama. Karthik, otherwise known as 'The Procurement Doctor,' is a procurement practitioner with years of experience in the industry, who uses his deep expertise to help various organizations around the world transform their troubled procurement processes.
Tags: Digital Transformation, Emerging Technology, Procurement
Procurement Doctor Live Event
Procurement Doctor
April 25, 2021
Open session where audience joined and asked question, the doctor provided emergencies resolutions of the pain points faced by the procurement community
Tags: Business Strategy, Management, Procurement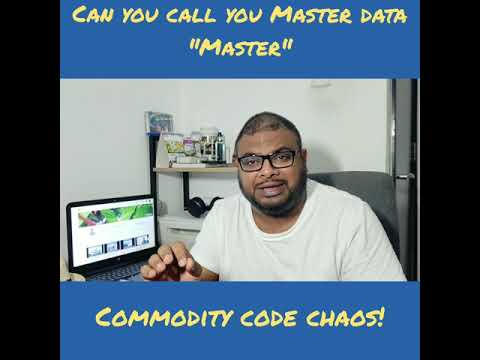 Can You Call Your Master Data.......MASTER!!
Karthik Rama
July 15, 2019
Hear me speak about to be a "MASTER" of your "Master Data" in context of a Procurement Transformation
Tags: Big Data, Digital Transformation, Procurement
What the heck is a Procurement Contract?
Procurement Wale
March 14, 2021
Tags: Digital Transformation, Procurement, Supply Chain
WEBINAR: Digitize and Simplify Direct Material Sourcing with SAP Ariba
Bristlecone
August 24, 2018
Webinar on SAP Ariba Direct Sourcing Features
Tags: Digital Transformation, Digital Disruption, Procurement
Are Procurement tools only for Large companies?
Bristlecone SCC
February 21, 2018
Learn how procurement process transformation enable organization growth. It is also focused on key benefits, small, medium and large enterprise organizations can expect from such procurement transformation projects.
Tags: Digital Transformation, Digital Disruption, Procurement