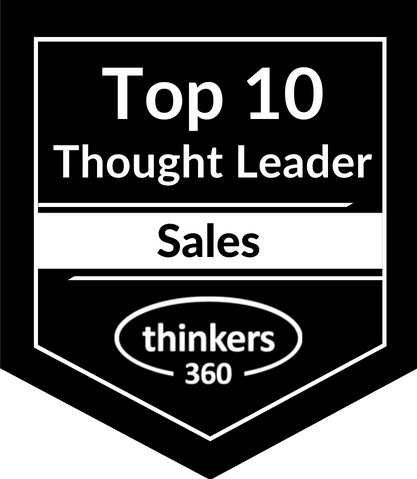 Jason Cooper
Trainer, Speaker and High Performance Coach at Jason Cooper The Sales Relationship Coach
Dublin , Ireland
Jason is an experienced business professional who has spent the last 25 years working in sales and digital marketing in the UK, Ireland, and the US. He has co-founded several online businesses and has been involved with other series A-funded start-ups as an advisor and partner.

For the past seven years, Jason has been running his sales consulting business as a certified coach in various disciplines, including mentoring and mindset, sales coaching, high performance, and business. He is also a certified trainer with the Irish Training and Development Institute and Richardson's Sales Training Coaching.

His mission is to help executives excel in their current roles, gain the skills needed to advance in their careers, and create a lasting legacy. He provides coaching that is based on methods and techniques that have been proven successful by successful executives around the world.

As an executive coach, Jason provides executives with the knowledge, skills, and expertise they need to succeed in their fields. He helps executives identify opportunities, create strategies, lead teams, develop relationships, and manage resources through practical, hands-on activities. He also helps executives create and implement goals, manage time, and handle difficult conversations and situations.

Jason's coaching style emphasizes self-awareness in the selling process to help individuals and teams create trust and authenticity in the minds of buyers. In addition to being a business and sales coach, Jason is also a highly sought-after trainer in the industry. He has won numerous coaching awards in the areas of business, sales mentoring, and mindset.

Jason has worked with senior leaders and executives of numerous organizations, including Google, IBM, and numerous Irish-run small and medium-sized businesses. His award-winning podcast on Global sales leadership has won him several awards and provides valuable insights on numerous topics related to leadership and sales.

In summary, Jason's extensive experience in sales and leadership, coupled with his coaching expertise and certified training credentials, make him a valuable resource for executives and business leaders who are looking to improve their performance and achieve their goals.
Available For: Consulting, Influencing, Speaking
Travels From: Dublin Ireland
Speaking Topics: Sales, Leadership, Inclusion, Personal Brand, Self Awareness