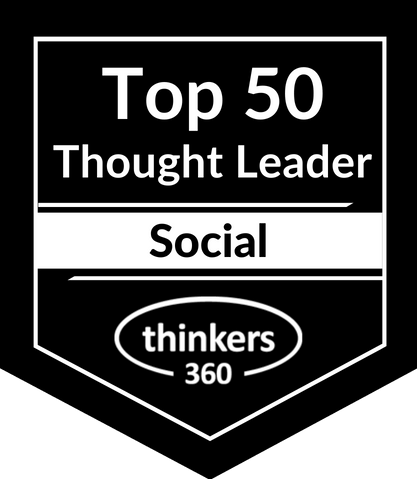 Julie Albright
Digital Sociologist at University of Southern California
Los Angeles, United States
I am a digital sociologist with two counseling degrees and am a faculty member in the Depts. of Applied Psychology and the Electrical Engineering at the University of Southern California.

I look at #digitaltransformation from a social and behavioral perspective. I keep my finger on the pulse of tomorrow. #ICO #bitcoin #Cryptocurrency #blockchain #technology #socialmedia

I am a sought after keynote speaker and consultant for large corporations, including eHarmony and have keynoted conferences from IBM Global to SAP for Utilities, to conferences like Distributech, the American Society of Petroleum Engineers, Data Center Dynamics, IoT North America, and DataCloud World, EU.

I'm a media commentator, and the go-to expert on digital culture, having appeared on NBC Nightly News, CNN, The Today Show, Nat Geo, The Wall Street Journal and many others.

I'm also a connector: I advise ICOs and help startups connect with VCs and matchmake them with both the right financing and talent.

My book - Left to Their Own Devices: How Digital Natives are Reshaping the American Dream - on the impact of hyperconnectivity on society will be published Fall 2018 by Random House/Prometheus.

I also proudly sit on the Board of Infrastructure Masons.

Find out more at www.drjuliealbright.com.

Please email me for inquiries here or at julie@waldenbromley.com.
Available For: Consulting, Influencing, Speaking
Travels From: Los Angeles, CA
Speaking Topics: Digital Transformation, Workforce, Digital Natives / Millennials