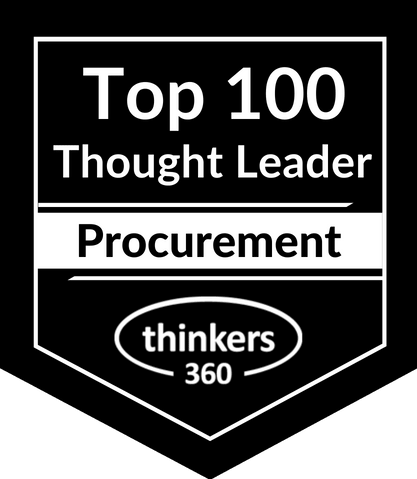 Hal Good
President & CEO at Procurement Pros Group. LLC
Dunedin, United States
A Certified multi-disciplinary business leader with over 30 years experience in public and private procurement and public-private partnerships. Portfolio of successful complex projects for major university hospital, airport, convention center, and city & county government agencies. Inducted into the CPO Rising Procurement Hall of Fame, Harvard Club, Boston MA - 2016, "IBM Futurist" since May, 2015.

I did not intend to become a procurement professional. I transitioned into that role from managing the day to day operations of a clinical department at a major teaching hospital, bringing across an end user/ stakeholder perspective, recognizing the importance of securing optimal value, reliability, and functionality. Throughout my career, I have continued to carry the message of the importance of procurement in organizations, especially a procurement department, which has learned to define and deliver "value" working collaboratively with client agencies and in harmony with the organizational mission. I have been fortunate to have had access to promote my views through speaking engagements and leadership opportunities with professional organizations and trade groups. I have also become progressively more active in social media and recommend that all procurement professionals would benefit served by doing so. Readers of this profile are invited and encouraged to join and network on my LinkedIn group, "Procurement Pros" where the focus is on sharing information of mutual benefit to procurement practitioners and to those who are stakeholders in procurement outcomes and processes.

Specialties: cooperative procurement, smart cities, project management, professional service contracting, e-procurement, public-private partnerships & performance-based contracting.
Available For: Advising, Consulting, Influencing
Travels From: Tampa, FL