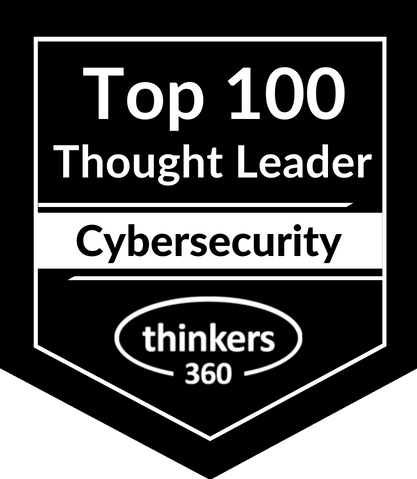 Marcelo Caiado
Head of Computer Forensics at Procuradoria Geral da República
Brasilia, Brazil
Marcelo Caiado is Head of Computer Forensics at the Attorney General's Office (PGR) where he works as an MPU's Analyst / Expert / Information Technology and Communications. He also works as a teacher at post-graduation courses: Information Security Management on Information Technology Governance (Escola Superior do MPU – ESMPU). and Cyber Threat Intelligence (Instituto Daryus de Ensino Superior Paulista – IDESP).

He has extensive experience in the area of investigations of digital crimes and information security, having served as head of the Information Security Division and also of the Information Security Nucleus of PGR, and lectured at universities in postgraduate courses. He holds a Master's Degree in Computer Science from the University of Brasília (UnB), an MBA in Public Management from the Getúlio Vargas Foundation (FGV), a Bachelor's degree in Information Systems Administration from the União de Educação Brasilia (UNEB) and is a Data Processing Technologist from Universidade Católica of Brasília (UCB).

He has provided training, courses and lectures in the area of cybercrime, computer forensics and information security at events such as the National Forum on Information Security, ICoFCS – International Conference on Forensic Computer Science, CNASI – Congress on Information Security, Audit and ICT Governance , Cyber Security Meeting, SecureBrasil, SISP Information Security and Communications Day, RoadSec, (ISC) 2 Security Congress Latin America, Fecomercio Congress of Electronic Crimes, UCB Regional School of Informatics, among others.

He is an official instructor of the courses Cellebrite Certified Operator (CCO), Cellebrite Certified Physical Analyst (CCPA) and Cellebrite Advanced Smartphone Analysis (CASA), from Cellebrite, and Computer Hacking Forensic Investigator (CHFI) and Cyber Threat Intelligence Analyst (CTIA), from EC-Council. He also mentors the following courses from SANS Institue Advanced Computer Forensic Analysis and Incident Response (FOR 508), Hacker Techniques, Exploits & Incident Handling (SEC 504) and Security Leadership Essentials for Managers (MGT 512), and had also mentored a few classes of Computer Forensic Investigations – Windows In-Depth (FOR 408).

He holds the following certifications: CISSP (Certified Information Systems Security Professional), GCFA (GIAC Certified Forensics Analyst), GCIH (GIAC Certified Incident Handler), GSLC (GIAC Security Leadership Certified), Computer Hacking Forensic Investigator (CHFI), Cellebrite Advanced Smartphone Analysis (CASA) Examiner, Cyber Threat Intelligence Analyst (CTIA) and EnCE (EnCase Certified Examiner).

He is also the Secretary of High Technology Crime Investigation Association (HTCIA) – Brazil chapter and a consultant member of the Electronic Law and High Technology Crimes Commission of OAB São Paulo.
Available For: Influencing, Speaking
Travels From: Brasilia, DF - Brazil
Speaking Topics: Cybersecurity, Digital Forensics, Incident Response, Leadership, Management, Threat Intelligence