Founder at BrianSolis.com
BrianSolis.com
January 01, 2017
Brian Solis is globally recognized independent digital analyst and anthropologist. He is also an award-winning author, prominent blogger/writer, and world renowned keynote speaker. Contact him via email.

Brian Solis is Global Innovation Evangelist at Salesforce, the global leader in Customer Relationship Management (CRM). Brian's work at Salesforce focuses on thought leadership and research that explores digital transformation, innovation and disruption, CX, commerce, and the cognitive enterprise.

Brian Solis has been called "one of the greatest digital analysts of our time." Brian is also a world renowned keynote speaker and an award-winning author of eight best-selling books including, X: The Experience When Business Meets Design, What's the Future of Business and The End of Business as Usual.

In his latest book, Lifescale: How to live a more creative, productive and happy life, Brian tackles the struggles of living in a world rife with constant digital distractions. His model for "Lifescaling" helps readers overcome the unforeseen consequences of living a digital life to break away from diversions, focus on what's important, spark newfound creativity and unlock new possibilities.

For almost 30 years, Solis has studied and influenced the effects of emerging technology on business and society. His research and books help executives, and also everyday people, better understand the relationship between the evolution of technology and its impact on people and also the role we each play in evolution. As a result of his work, Solis also helps leading brands, celebrities, and startups develop new digital transformation, culture 2.0, and innovation strategies that enable businesses to adapt to new connected markets from the inside out.

With a loyal online audience of over 700,000 people online, his work makes him a sought-after thought-leader to leading brands, celebrities such as Oprah, Shaq and Ashton Kutcher and over 1,000 startups around the world.

Brian also hosts (r)evolution, a popular online video series that examines technology, trends and best practices and introduces viewers to the thought leaders who are blazing the trail. Guests have included Katie Couric, Mark Burnett, Shaq, Billy Corgan, and Adrian Grenier.
Tags: Digital Transformation, Digital Disruption, Innovation
TechRepublic: When It Comes To Digital Transformation In A Time Of Crisis, It's Time To Invent The Future We Want
Brian Solis
April 27, 2021
TechRepublic's Karen Roby talked with analyst Brian Solis about the impact of COVID-19 on digital transformation. The following is an edited transcript of their conversation.

Karen Roby: Brian, you've added a new title, which I think is really interesting, we can talk a little bit about, global innovation evangelist for Salesforce. What does that mean?

Brian Solis: It means that I have to look at all of the trends happening in the market and essentially try to make sense of them, humanize them, so that executives, stakeholders, and even our own ohana, our own team, can help humanize the next steps of our customers and our partners because these are certainly interesting times. And there's a lot of new things to think about, and so my work is to study those trends and help not only make sense of them, but put them into actionable steps so that we can move forward in more productive and creative directions.


Tags: Digital Transformation, COVID19
TELUS International Studios: The Novel Economy And Gen N
Brian Solis
April 20, 2021
On this episode of TELUS International Studios, we're joined by Brian Solis, Global Innovation Evangelist at Salesforce. Brian wears many other hats as a digital anthropologist, author, and keynote speaker, so there's no shortage of insights he has to share.

From how the pandemic has changed our relationship with technology, accelerated fear and anxiety, to the stress this time has had on the economy, and what it all means for your company. Brian identifies this time as the "novel economy" and he introduces a new cross-generational demographic, called Generation N.

Finally, Brian deep dives into his latest book, Lifescale: How to Live a More Creative, Productive, and Happy Life. Available on Amazon.


Tags: Innovation, Business Strategy, COVID19
Technology As An Ally For A More Sustainable World
Brian Solis
February 18, 2021
El mayor experto en transformación digital e innovación del mundo y una de las personas más influyentes en Silicon Valley, Brian Solis, nos habla sobre la importancia de fomentar el pensamiento creativo desde la educación. Además, reflexiona sobre teléfonos inteligentes y cambios conductuales, redes sociales, desinformación, inteligencia artificial y marcas, así como del futuro de la tecnología.


Tags: Digital Transformation, Social
Digital Darwinism: An Interview with Brian Solis, Global Innovation Evangelist, Salesforce
Customer first thinking
December 17, 2020
Under pressure to act fast during the pandemic, businesses sped up their digital transformation plans, compressing their timetables from years into months. Now they face the next phase of evolution, what digital prophet Brian Solis calls the "novel economy". For businesses to adapt and thrive, says Solis, they must take a more profound and humanistic approach to transformation.
Tags: Digital Transformation, Innovation, Leadership
Why Human Connections Should be at the Center of Digital Transformation: A Conversation with Brian Solis
Salesforce
December 02, 2020
Successful digital transformations start and end with the teams executing them. Meaningful innovation and lasting impact isn't top-down, it's defined by those at the frontlines every day. But creating this 'culture of innovation' is easier said than done, and here to talk us through the dos and don'ts is Salesforce's Global Innovation Evangelist, Brian Solis.

Brian has been called "one of the greatest digital analysts of our time," and is an expert in driving innovative thinking in the workforce. Tune in for his advice on business innovation, process innovation, employee experience, customer experience, and more.
Tags: Digital Transformation, Innovation, Leadership
How COVID-19 And The "Novel Economy" Is Changing The Way Customers Respond To Businesses
Brian Solis
November 29, 2020
TechRepublic's Karen Roby spoke with Brian Solis, global innovation evangelist at Salesforce and bestselling author of several books, about what he calls Generation N and how the COVID-19 pandemic has affected business. The following is an edited transcript of their conversation.


Tags: Digital Transformation, Digital Disruption, COVID19
A Lifescale-Based Approach with @BrianSolis
BryanKramer
November 20, 2020
IN THIS EPISODE:
-Persuasive design
-Reverse engineering the addiction to social media
-Helping businesses navigate these unprecedented times
Tags: Design Thinking, Innovation, Leadership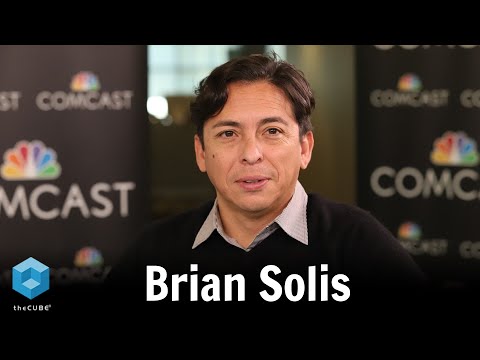 Designing For Digital-First Customers: Focus On Experience As A Driver For Breakthrough Innovation
BRIAN SOLIS
August 19, 2020
Designing for the accidental narcissist: Focus on experience is driver for Gen-C (and now Generation-N) innovation.

Experience is what counts. An incoming wave of connected consumers — known as Generation C — are not bound by traditional demographics. Instead they share behaviors, interests and expectations driven by the digital era. Accustomed to instant gratification, they expect everything to be tailored to their needs and delivered now. Delay them or displease them, and they move on without a backwards glance.

"What companies need to get is that the customers change," said Brian Solis (pictured), digital analyst, anthropologist, futurist, best-selling author, and international keynote speaker @Brian Solis. "Once you get something your way fast … you take that mindset subconsciously to everything you do."

Solis spoke with spoke with Jeff Frick (@JeffFrick), host of theCUBE, SiliconANGLE Media's mobile livestreaming studio, during the Comcast CX Innovation Day event in Sunnyvale, California. They discussed changing customer expectations and the increasing importance of experience to the design process.


Tags: Customer Experience, Digital Transformation, Digital Disruption, Innovation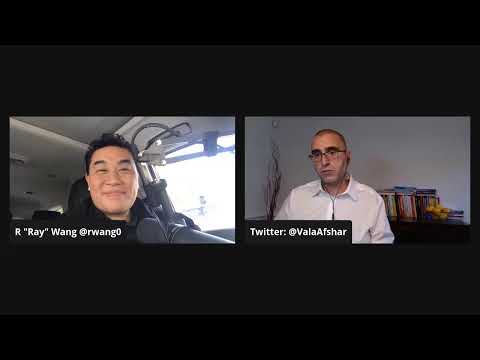 DisrupTV, Welcome to the Novel Economy
Constellation Research
June 12, 2020
isrupTV Episode 194, Brian Solis, Matthew Halliday, Nicole France
Tags: Digital Transformation, Innovation, Business Continuity