MSc Digital Innovation
UCD Michael Smurfit Graduate Business School
September 01, 2008
Designed to equip future business and technology leaders with the knowledge and skills to succeed, the MSc in Digital Innovation addresses technology-centric transformation in business and society.
Tags: Innovation, Startups, Supply Chain
Bachelor of Laws (LL.B.)
National University of ireland, Galway.
September 01, 2004
Law impacts on all aspects of life today, and the LLB provides you with an excellent basis for a career as a practising lawyer, as well as in other fields such as administration, business, the media and social work.
Tags: Innovation, Procurement, Startups
Inbound Marketing Certification
HubSpot
March 04, 2013
Completed the HubSpot Inbound Marketing Certification
Tags: Innovation, Marketing, Procurement
Mission: Innovation
Mission: Innovation
July 01, 2020
Mission Innovation management consultancy firm
Tags: Innovation, Open Innovation, Procurement
Fortuna Edge
Fortuna Edge
January 01, 2020
Advisor to Fortuna Edge Media, a media and technology provider launched in 2019 which exists to deliver new users and online traffic to our partners. Fortuna Edge Media publishes comparison sites for online sports and gaming services with a corporate commitment to operating in regulated markets only.
Tags: Startups, SportsTech
GetReferd
GetReferd
January 01, 2015
Get Referd is a solution for doctors and patients to manage referrals and improve attendance.
Tags: Innovation, Marketing, Procurement
How To Kickoff Your Supplier Collaboration Journey
Vizibl
November 02, 2020
Collaboration in businesses is tricky, and effective external collaboration in particular, poses a huge problem for most organisations. This paper, created in collaboration between Vizibl and Innodelice will hopefully go some way to answering that conundrum.

Packed full of practical advice, first hand experience and amazing insights from the team at Innodelice, you can use this paper as a reference point for how to get started on your supplier collaboration journey.
Tags: Innovation, Procurement, Startups
What Does True Supplier Collaboration Look Like?
Vizibl
July 05, 2017
A Best Practices Guide To Understanding The 6 Elements Of True Supplier Collaboration
Tags: Procurement
COLLABORATE 2020: Digital Transformation - The Key To Unlocking Procurement's Evolution
Vizibl
September 30, 2020
What an event Collaborate 2020 was: 16 Sessions, 47 Speakers and whole host of soundbites!
We have gotten some amazing feedback from attendees with some describing it as the best Procurement/Supply Chain event they have attended this year. Of course, an event would be nothing without amazing speakers and their insights.

That's why we have made all the videos from both the Frontier Stage Keynotes and Panel Sessions available On-Demand to you. Simply fill out the form above to get direct access. Enjoy!
Tags: Procurement, Startups, Supply Chain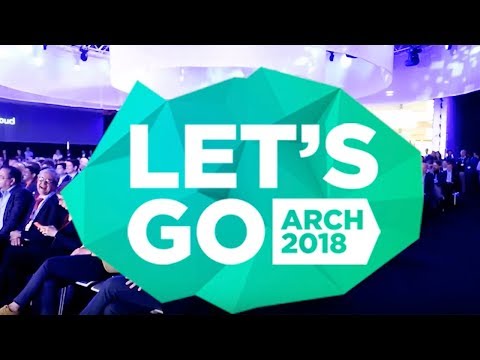 Arch Summit 2018: Innovation & Disruption Stage
Arch Summit
May 02, 2018
Tags: Procurement, Startups
The Importance and Power of Personas in Marketing
Hubspot
December 21, 2015
A presentation on the importance and power of personas in driving a businesses online marketing and how this can then feed into content creation.
Tags: Marketing, Startups
Bringing Vizibl-ity to strategic supplier relationships
Enterprise Times
May 21, 2020
The big push from our perspective this year is very much about that evolution of procurement as a function as a whole. A lot of systems, even SourceDay, are super focused on collaborating around some of the contract or tactical behaviour. We very much believe that the future of procurement is moving much more into the strategic role within the organisation. One where they are the controllers of the external assets from a supplier perspective enabling innovation from those supplier ecosystems to drive back into the organisation.
Tags: Digital Transformation, Emerging Technology, Procurement
Startups get premium connections as Luxembourg pushes tech hub ambition
Computer Weekly
September 03, 2019
Luxembourg is at the centre of a continent that has ambitious plans to develop a thriving
technology industry, but what makes it different from the rest?
Tags: Procurement, Startups
Luxembourg tech startups get premium connections
Computer Weekly
June 19, 2019
Vizibl was in at the start of a ground-breaking drive to establish Luxembourg as the location of choice for tech startups across Europe. It's currently part of the Tomorrow Street programme pioneered by Vodafone – just one of a number of different partnerships between major corporates and a government that isn't simply paying lip service to innovation, but putting its money where its mouth is.
Tags: Innovation, Procurement, Startups

Procurement Is Broken
Import from medium.com
August 23, 2019
…but here's how it can become the driver of innovation and growth.Photo by Austin Chan on Unsplash1: The Evolution Of ProcurementOver the last two years, I have spent considerable time talking to a whole range of people including executives in large enterprises; procurement and innovation team
Tags: Procurement, Innovation
Great article, "Freedom to find the best way of working." should become a mantra
Import from medium.com
May 02, 2019
Great article, "Freedom to find the best way of working." should become a mantra 
Can Suppliers Enhance Innovation?
Mission: Innovation
April 21, 2020
If 55%-65% of enterprises source their innovations externally then enterprises need to enhance their ability of working with their suppliers.
Tags: Innovation, Procurement, Startups
Supplier collaboration & Innovation For Procurement
Vizibl
April 27, 2020
From individual contributors to CPOs, everyone working in procurement today faces the same underlying challenge: The procurement landscape is evolving and it's evolving fast. With the increasing pace of disruption looming over the shoulder of most organisations, a renewed focus on innovation has led to an evolution of what is expected from procurement teams. Now procurement leaders must help find innovative ways to generate growth, boost sustainability and improve productivity. As a result, the traditional procurement playbook is quickly becoming obsolete. If today's procurement professionals want to achieve success in the long-term they need to adapt.
Tags: Innovation, Supply Chain, Procurement