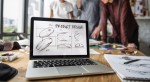 Dublin digital start-up Spark to fill 50 new jobs
Silicon Republic
April 19, 2021
Spark will be hiring across product design, software engineering and data analytics with some support roles in finance and marketing.

Data solutions and product development company Spark is set to hire for 50 new roles over the next year.

The Dublin-based start-up was founded last September and since then has grown its headcount to 25. Now, on the back of a recent investment, it plans to expand its team further in Ireland and beyond.

The funds will go towards developing digital products, recruiting new people and launching a local venture studio in partnership with a Toronto-based venture fund. This studio aims to provide Irish founders and start-ups with the resources to move "from idea to launch, something not yet seen in the start-up ecosystem", according to Spark co-founder John Clark.
Tags: Design Thinking, Startups, Business Strategy