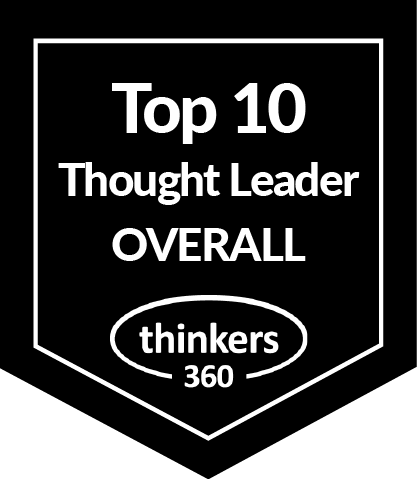 Prof M Nazri Muhd
Prof. (AI Practice); Founder / Group CEO, MyFinB Group; Chairman, MyFinB Ventures; Chairman, Centre for AI Innovation (CE.A.I); Honorary Consul, Cabo Verde at MyFinB Group| Centre for AI Innovation (CE.A.I)
Singapore, Singapore
Nazri specialises in AI and cognitive analytics, having spent more than two decades as a practitioner in these fields. Regarded as one of the early pioneers to deploy AI-based analytics in Asia-Pacific since early 2000, Nazri leads the digital transformation strategies for public, private and non-profit organisations globally where he serves as the AI advisor to more than 80 public and private institutions (enterprises and public listed companies) via the group's Digital AI Labs (DIAL) Programmes. He also serves as an industry advisor to universities to strengthen industry-university relations and ensure continued relevance in terms of incorporating AI and data analytics into their curriculum.

Nazri is the Chairman of the AI World Summit (AIWS) Steering Committee and built a strong global community of AI adopters and practitioners in more than 30 countries. He was recently awarded the Global Chamber 2020 Excellence Award for Global Partnerships and Innovation. In 2018 Nazri was named as one of the world's top 500 influential personalities in the Islamic world and economy (AI). Nazri was also awarded the Asia Pacific's Top Young Business Leader Award in 2010 by the Ministry of International Trade and Industry.

Prior to his entrepreneurial journey, Nazri was part of the investment and research team of international asset management groups (Citigroup and Prudential) where he managed a portfolio of more than USD5 billion in Asia-Pacific (ex-Japan) - before joining an international ratings agency (Fitch Ratings) where he covered regional financial institutions in Asia. He is presently the Honorary Consul for The Republic of Cabo Verde; Member, Board of Governors for Republic Polytechnic (Singapore) and Advisor to its School of Infocomm. Nazri was previously appointed as the Chairman of the Investment Committee of the Malay Heritage Foundation (a statutory body of the Singapore government) where he was also its board member for two terms.

Nazri presently sits on the ICDM Faculty (Institute of Corporate Directors Malaysia) as a subject matter expert specialising in AI (https://icdm.com.my/ask-an-expert/nazri-muhd) where he provides individualised On Demand Virtual Advice & Coaching to board directors and provide them with support through the current complexities faced by boardrooms.

Nazri has an MBA from University of Western Australia and a bachelor's degree in accountancy and economics from the University of Queensland, Australia. He was recently conferred with the title of Adjunct Professor (AI Practice) by Sunway University effective June 2020.
Available For: Advising, Authoring, Consulting, Influencing, Speaking
Travels From: Singapore
Speaking Topics: AI, Predictive Analytics, Future Thinking Scenario Planning Systems, Profiling Analytics, Digital Tranformation, Impact Measurement, Risk Analysis, NL