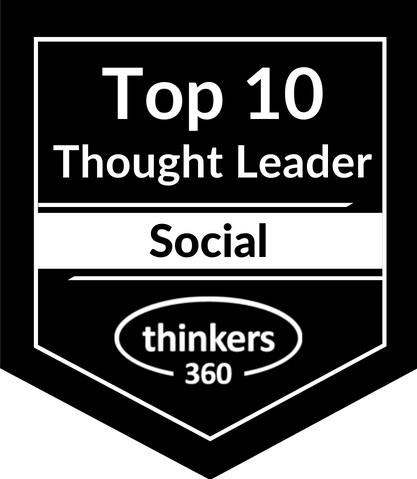 Michelle Carvill
Director / Founder Digital Marketing Agency at Carvill Creative
Berkshire, United Kingdom
Michelle Carvill MA, FCIM, is a strategic marketer, digital agency founder, consultant, trainer, speaker and five times published author in the marketing, digital and social media space. In 2002 she founded digital agency, Carvill Creative, and over the past 20 years, she has founded a social enterprise, focused on preventative healthcare - The Preventative Healthcare Service and online training provision, The Online Digital Academy.

'Sustainable Marketing - How to drive profits with purpose' - is her latest book, published by Bloomsbury, 21st January 2021. Aligned with this, Michelle has developed The Sustainable Marketer course for CIM (The Chartered Institute of Marketing) - to ensure that sustainability is firmly on the marketing education agenda. She has embarked on a Sustainable Leadership course with Nottingham Business School and certified in Carbon Literacy with the Carbon Literacy Trust. She also co-hosts the podcast 'Can Marketing Save the Planet' where she continues the conversation around sustainable marketing. And has developed The Sustainable Marketer Manifesto - calling marketers to commit to taking climate action and to get on board with responsible marketing practice, providing resources and services to support marketers and organisations.

Two of her previous books have been short-listed for The Business Book Awards. Myths of Social Media - Dismiss the Misconceptions and Use Social Media Effectively for Business, published by Kogan Page, March 2020 is short-listed for Best Book in the Marketing category for 2021. Awards realised in May 2021.

Her third book '#GetSocial – Social Media Strategy and Tactics for Leaders', helping leaders to understand social media from a strategic perspective and gain confidence with social technologies and digital transformation was shortlisted for The Business Book Awards 2019 - Leadership Category.

Whilst social and digital technologies continue to pervade our lives and social media is fast becoming a leadership core competence, the need to focus on sustainability has never been more urgent for businesses and marketers. Michelle is focused on both digital education and helping organisations to focus on the sustainable agenda to drive profits with purpose.

In January 2021 Michelle was recognised as one of the UK's 100 inspirational female business leaders by F:Entrepreneur and Small Business Britain. And in March 2021, she was shortlisted for Digital Woman of the Year by Digital Women and also cited by Business Insider as one of the Top 10 UK Experts in Social Media.

For almost two decades Michelle has championed digital connectivity, educating, implementing, managing, coaching and consulting literally thousands of people across a range of events and organisations, including the BBC, PWC, LinkedIn, ACC, Air Products, West Fraser, WABCO, Tottenham Hotspur Foundation, Oxford Farming Conference, PR Week, ICAEW, CIM, IDM, Allbright, Professional Marketing Forum and leading agencies, charities, universities and colleges. Her insights, models, frameworks and know-how are based on years of applied experience, learning, testing, adapting, tuning in and understanding what really works.

Recognised as a genuine thought-leader, she is a regular contributor to BBC Radio, the Institute of Directors, CIM and numerous magazines and trade journals as an expert in the field of social media and digital.

Michelle's had a career in strategic marketing for over 25 years. And whilst in Michelle's view, there's nothing like hands-on experience to truly understand how things work, real-world challenges and how to overcome them, she is a fully qualified strategic marketer, with a MA in Marketing Strategy, a CIM Diploma and a Fellowship at the Chartered Institute of Marketing. She's also a Course Director for The Sustainable Marketer course, Social Media Strategy Masterclass and Influencer Strategy.

Her style, whilst no-nonsense, combines provocation, challenge and fun. A communicator with the insight to read an audience and pitch things accordingly to meet specific needs, Michelle has worked with clients around the world both face to face and digitally - across a range of sizes and sectors, professional services, creative, finance, retail, public sector and manufacturing.

To stay sane, grounded and focused amongst all this 'plate spinning', Michelle is a yogi. She's been practising yoga for 28 years - and qualified as a yoga teacher in 2014.
Available For: Authoring, Consulting, Influencing, Speaking
Travels From: United Kingdom, Berkshire
Speaking Topics: Future of Leadership, Sustainable Marketing, Social Technologies, Cost of Disconnected Leader, How Leaders 'Show Up' in a Digital Age