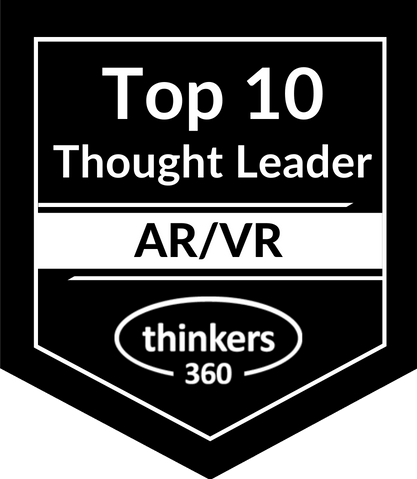 Robin Tommy
TCS Rapid Lab Head at Tata Consultancy Services
Trivandrum, India
Rapid Incubation Strategist | Thought Leader | Innovation Contriver | Story Teller | TEDx Speaker
Solving the mysteries of tomorrow with design, creative and technology inception. Involved in as technology metamorphosis expert, rapid inventor, collaborative innovator and large scale business problem solver.
Known for the Social Impact innovative platform/product/solutions creating large scale impact for the society like VHAB.
Winner of the most prestigious TATA Innovista and TCS Innovista awards.

- Filed more than 45 patents and published 20+ research papers in IEEE, Springer and ACM
- Robotics architect and consultant. Developed the first humanoid from the TATA group
- Immersive Customer Experience Innovator (Solutions like VHAB and IIMA Virtual Library)
- Creating IP and business-oriented technology solutions.
- Converting ideas and problems into effective solutions in rapid manner following lean agile cycle
- Setting up innovation labs, identifying the core contributors, idea management and brainstorming, innovation process formulation.
- Startup mentor and advisor
- Technical Evangelist and Speaker
- Published a number of research papers and patents in the Serious Games, Robotics, Deep Learning, Cyber security and Image Processing domain.
- Creating high impact innovation roadmap for customers.
- Good experience working with Lean, Agile (Scrum), waterfall and iterative development methodologies.
- Tools research for automating mundane tasks.

Research:
- AI (ML, Deep Learning and NLP), VR, AR, MR, IoT, Robotics, mobility, wearables.
- Speech synthesis and processing research
- Brain Computer Interaction researcher for behavioral sciences.
- Learning methodologies and process/product improvements.
- Image Processing, Computer Vision Research.
- Integrating quality into multidimensional analytics.
- Lean and MVP.

Specialties: Serial Innovator, Researcher, QA Risk Analysis, Crowdsourcing, Design Thinking, Product Research,
Research Impact, Lean based MVP, Creative Thinking based research.
Innovation Area: Disruptive, Social, Environment, Frugal, Sustainable.
Available For: Consulting, Influencing, Speaking
Travels From: Trivandrum, Kerala,India
Speaking Topics: Social Innovation, Robotics, Design Innovations