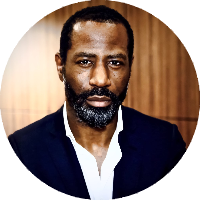 Hamilton Mann
Group Director, Digital Marketing and Digital Transformation at Thales
France, France
30332 Followers
Hamilton Mann is the Group Director of Global Digital Marketing and Digital Transformation of Thales.

In support of Thales' Digital Transformation, he leads the implementation of Group transverse Digital initiatives, focusing on helping make the company an exceptional place to drive Business Innovation and Growth by making experimentation the norm. He has established the Thales' BIG program aiming at achieving customer's BIG ambitions in an innovative way, bringing the opportunity to over 10,000 Thalesians to embark in the Digital Transformation journey and giving birth to new Thales ventures and business models, leveraging AI, Big Data, IoT and Cybersecurity technologies.

He also leads the Digital Transformation in Marketing to drive enhanced customer engagement and experience, and Integrated Digital Marketing Campaigns excellence in support of revenue generation. He has implemented the worldwide Thales Digital Seller initiative, aiming at designing and deploying Thales' Sales & Marketing enablement practices and technology platform towards Thales' 7 Global Business Units, 30 Business Lines and 68 countries, strengthening the collective willingness to break down internal silos to leverage the full potential of Thales' business synergies for faster sales, upsell and cross sell.

Previously, he served as Director of Thales Consulting, the management consulting arm of Thales Group, working as advisor for Thales executives and focusing on Business Technology, Innovation, Marketing, Digital Marketing, Globalization Strategy and Organizational Transformation.

Prior to joining Thales, he was Director at Capgemini Consulting (now Capgemini Invent) working on Strategy and Digital Transformation assignments, and has previously co-founded, Mann & Miller, enjoying an entrepreneur experience delivering global marketing campaigns for top-ranking companies in various sectors.

Earlier in his career, he held several Information Technology leadership positions at Bouygues Telecom.

Hamilton is an adviser to several French startups, a member of the No More Plastic's board of trustees, the co-President of the INSEAD Strategy Execution Graduate association and also serves as a Mentor on the MIT IDEAS social innovation challenge of the MIT Priscilla King Gray (PKG) Center.

He is an alumnus from EDHEC Business School, INSEAD, and the MIT Sloan School of Management.

My desire is to help accelerate Thales ability of exploring new horizons to make possible tomorrow what seems impossible to others today to build a future we can all trust.

My posts & articles are my own.