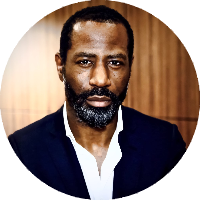 Hamilton Mann
Group Director, Digital Marketing and Digital Transformation at Thales
France, France
30448 Followers
I am the Group Director of Global Digital Marketing and Digital Transformation of Thales. In support of Thales's Digital Transformation, I lead the implementation of Group transverse Digital initiatives and supports the execution of Global Business Units digital transformation roadmaps to drive Business Innovation and Growth by making experimentation the norm. I also lead Digital Transformation in Marketing to drive enhanced customer engagement and understanding while building a modern Thales's Marketing Network.

Prior to this appointment, I was Director of Thales Consulting, the management consulting arm of Thales Group, working as advisor for Thales's executives and focusing on Business Technology, Innovation, Marketing, Digital Marketing, Business Globalization Strategy and Organizational Transformation.

Before joining the Thales family, I have been Director at Capgemini Consulting (now Capgemini Invent) working on Digital Transformation and Information Technology Strategy assignments, and I co-founded my own consulting boutique, enjoying an entrepreneur experience for top-ranking companies in various sectors.

My desire as Thales's Director of Digital Transformation in Marketing and Group's Digital Transformation is to involve the company's 80,000 employees to accelerate Thales ability of exploring new horizons for tomorrow's growth and competitiveness by unleashing the collective genius of Thales's employees across the Group to make possible tomorrow what seems impossible to others today.

My posts & articles are my own.